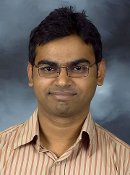 S.M. Mizan Rahman, who graduated in spring 2016 with a PhD in Environmental and Energy Policy, has published three papers on the shipbreaking industry in Bangladesh:
Rahman SMM and AL Mayer. 2015. How social ties influence metal resource flows in the Bangladesh ship recycling industry. Resources, Conservation & Recycling 104(A):254-264.
Rahman SMM, R Handler, AL Mayer. 2016. Life Cycle Assessment of steel in the ship recycling industry in Bangladesh. Journal of Cleaner Production 135:963-971.
Rahman SMM and AL Mayer. 2016. Policy compliance recommendations for international shipbreaking treaties for Bangladesh. Marine Policy 73:122-129.
Contact Audrey Mayer for reprints.
From Tech Today.