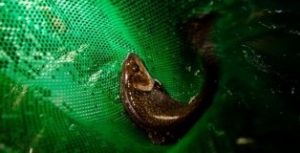 Richelle Winkler was featured in a news story in Michigan Tech News.
Recent research proves the stereotype that fishing is a "dad sport" is no longer accurate. Building on earlier research that found the number of people who fish has been steadily declining, a new study conducted by researchers at Michigan Tech and funded by the Great Lakes Fishery Commission, evaluates the shifting demographics within the angling community and looks to determine how the changing composition may impact fishery management decisions.
Among the major findings is that female fishers make up a growing proportion of anglers in the Great Lakes region, as younger generations of women are more likely to fish than their mothers and grandmothers. The increasing number of female anglers in the younger angling community, however, is not sufficient to reverse the overall decline in anglers.
Read the full story on mtu.edu/news.