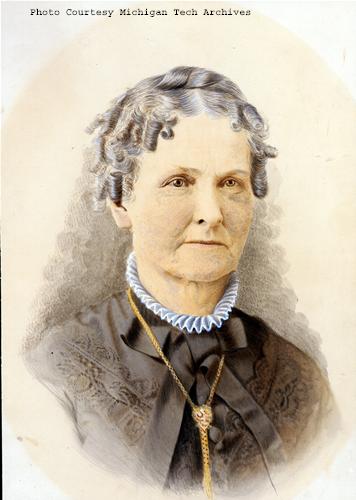 The life and experiences of Lucena Brockway will be the topic of a public presentation at 6:30 p.m. on Thursday, July 28 in the East Reading Room of the J.R. Van Pelt and John and Ruanne Opie library at Michigan Tech. The presentation is part of the "Archival Speakers Series" and is free and open to the public.  
Dr. Kathleen Warnes, an independent scholar based in Allendale, Michigan, will discuss her research into the life of Lucena Brockway, an early pioneer resident of Michigan's Keweenaw Peninsula. A native of New York State, Lucena arrived in the Lake Superior region in 1843 with her husband Daniel Brockway as one of the first white families to settle the area. Initially living in L'Anse, where Daniel worked as a government blacksmith, the Brockways moved to Copper Harbor in 1846 and remained linked to the Keweenaw until their deaths in 1899.
Details of Lucena's life are captured in a series of personal diaries, photographs, and family and business papers preserved at the Michigan Tech Archives. As her children matured and left home, and as her husband spent more and more time at his various business ventures, Lucena found herself increasingly isolated and alone. Brockway's diaries document her daily activities and struggles, pointing out the type of independent character required of women along the copper mining frontier.
Warnes's research is supported by a Michigan Tech Archives travel grant, with funding provided by the Friends of the Van Pelt Library. Since 1998, the Michigan Tech Archives Travel Grant has assisted more than 25 scholars advance their work through research in the department's varied historical collections.
For more information on the July 28 presentation, call the Michigan Tech Archives at 487-2505 or e-mail to copper@mtu.edu.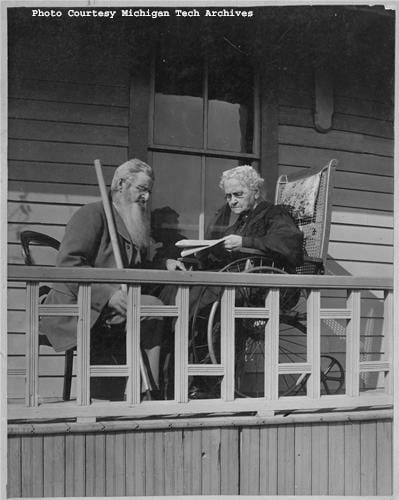 Update: Here are some photographs from the event, which drew more than 60 participants. Click on individual photographs for larger image: