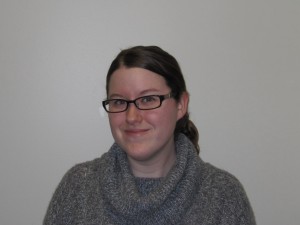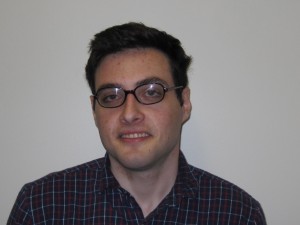 The Michigan Technological University Archives and Copper Country Historical Collections has begun a two-year project funded by a $168,000 grant from the "Detailed Processing Projects" program of the National Historical Publications and Records Commission.
The grant will be used to improve access to 92 historic collections documenting the history of the Michigan's Copper Country. The grant supports two project archivists, Rachael Bussert, Senior Project Archivist, and Daniel Michelson, Processing Archivist, to arrange and describe 1,329 cubic feet of documents to the folder level following minimal processing standards.
The collections document a wide range of regional history, from copper mining, railroad, and maritime industries to records of local schools, churches, and social organizations. Among the collections to be processed are records of several Michigan copper mining companies, including a large collection from the Copper Range Company and records relating to the Victoria Mining Company and the Calumet and Hecla Mining Company.  Researchers will also find valuable primary resources about businesses such as the Keweenaw Co-op and The Daily Mining Gazette, as well as social groups like the Miscowabik Club in Calumet and Fortnightly Club in Hancock.
The project will utilize the Archivists' Toolkit to produce EAD finding aids that will be accessible through the Archives' web page, the Michigan Technological University Library catalog, and OCLC ArchiveGrid. While the majority of the collections will be processed according to the Greene and Meissner's "More Product, Less Process" minimal processing philosophy, some personal papers, local business, and non-profit records may require a more detailed approach. The project will maintain metrics on processing rates for different types of records.
Updates and interim reports posted to the Archives' blog site will allow the public to follow the project's progress and learn more about the methods used by the project archivists. Archives' staff will also promote the project through presentations to local community organizations, professional groups, and schools. The project will help to better preserve the collections and greatly improve their discovery and use by researchers.
Funding for this project is provided by the National Historical Publications and Records Commission, the granting agency of the United States National Archives and Records Administration. The Michigan Tech Archives is a department of the J. Robert Van Pelt and John and Ruanne Opie Library and is located in the library building in the heart of the Michigan Tech campus in Houghton, Michigan. For further information, contact the Archives at 906-487-2505 or at copper@mtu.edu.