Keweenaw National Historical Park is assisting the Michigan Tech Archives in preserving records of the Copper Range Company.  During our current processing and cataloging project (funded by the National Historical Publications and Records Commission), some documents of the former mining company and its common carrier railroad were discovered to be a bit moldy. This isn't an unusual discovery for records of former industrial enterprises, as documents were often stored in damp and dirty mining structures. Although the Michigan Tech Archives storage facilities have reasonable temperature and humidity control, there is always a danger of a mold outbreak.
Through a collaborative effort, some of the most valuable of these records were physically delivered to the Calumet facilities of Keweenaw National Historical Park for treatment. The materials were cycled through the Park's Wei T'o freeze drying machine, a process that kills a variety of pests, including mold. Upon return to the Archives, additional work will be undertake to physically remove the dead mold spores from the material before they become a permanent part of our collections.
Many thanks to Brian Hoduski, Museum Curator and Chief of Museum and Archival Services Division, and Jeremiah Mason, Archivist, for their welcoming and professional assistance with this important preservation work.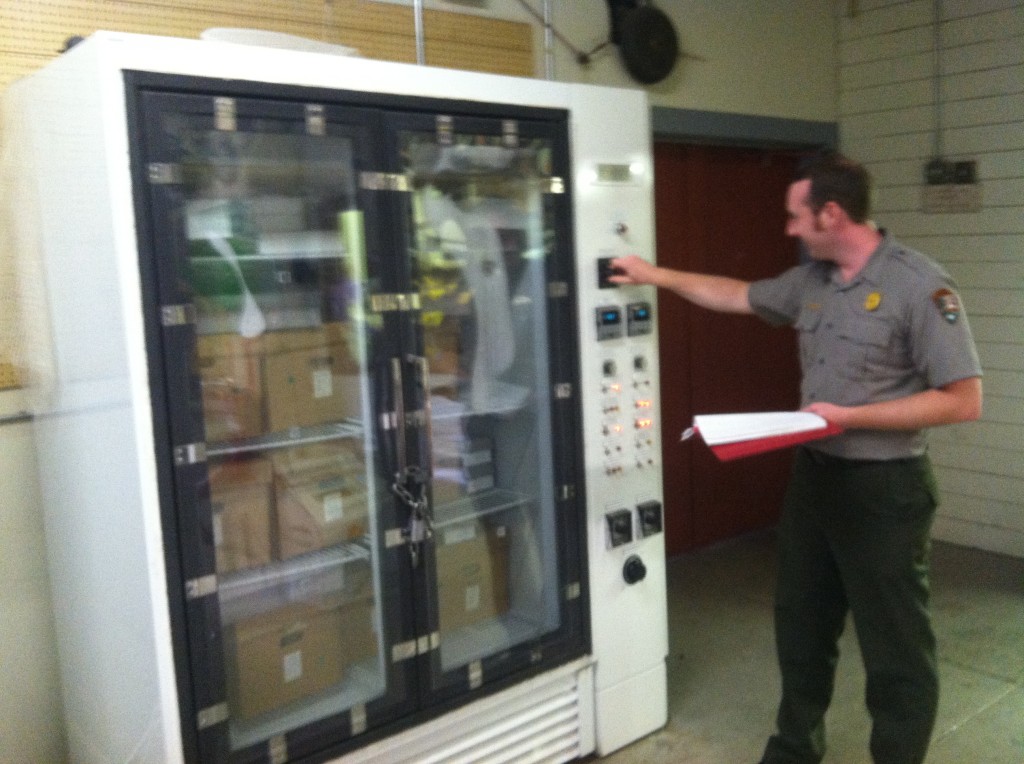 This preservation work is undertaken with the generous support of the National Park Service and its staff, equipment and facilities.  Processing of the Copper Range Company archival records is supported through a grant from the National Historical Publications and Records Publications Commission, a division of the National Archives and Records Administration.