The Michigan Tech Archives and Copper Country Historical Collections has selected five recipients for the 2014 Research Travel Award. This year's grant recipients take a fresh approach to the rich array of material housed in the Archives.
"]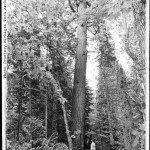 Cameron Burd, a graduate student at Central Michigan University will explore environmental activism in the Lake Superior region during the modern environmental movement of the 1960s and 1970s and document those who attempted to control the natural fate of Michigan's Upper Peninsula.
Philip Hartmeyer is a graduate student pursuing maritime studies at East Carolina University.  Hartmeyer will focus his research on the vessel "Pewabic" and the crucial role shipping played in the lives of the Keweenaw's population, its copper mines, and its civil development in the 1860s.
"]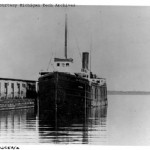 Shannon Kirkwood is a doctoral student at Central Michigan University and a recent presenter at "Retrospection and Respect: the 1913-1914 Mining/Labor Strike Symposium of 2014.   She will continue her research in the participation of miners' wives in the 1913-1914 Copper Strike and the indirect relationship these women had with the mining companies, their relationships with their men, and their relationships with each other.
Paul Lubotina, visiting assistant professor at Middle Tennessee State University and also a participant in the symposium will examine the role Croatian immigrants played in the 1913-1914 Copper Strike.  He will examine the Seeberville murders and try to shed light on whether mining officials had a more compelling reason other than trespassing for the death of two immigrant laborers.
Mark Worrall is an independent researcher working on the history of the Mineral Range Railroad's South Range Branch.  He will examine the geographical and anthropological setting of the line, its history, its operations, notable events on the line, and the eventual abandonment of the line.
Since its inception over ten years ago, the grant has enabled more than twenty researchers to travel to Houghton from the United States, Canada, and Europe, to examine the unique social and cultural resources in the Archives collections. Past grant recipients have studied a wide variety of topics, such as the use of images and models by mining engineers to manage complex work sites above and below ground; the role that fraternal orders have played in Lake Superior mining communities; and the adoption of the English language by European transplants to Michigan's Copper Country. This year's awards continue a tradition of supported research using the manuscript collections curated by the Michigan Tech Archives.
"]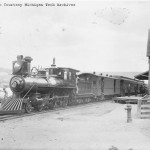 The grant program is financially supported by the Friends of the Van Pelt Library. This year's award committee included Larry Lankton and Susan Martin, retired professors from the Michigan Tech Department of  Social Sciences, Don Durfee, also from the Department of Social Sciences and the Friends of the Van Pelt Library, and Beth Russell, representing the Michigan Tech Archives.  For further information about the awards program or about the collections of the Michigan Tech Archives, call 487-2505.