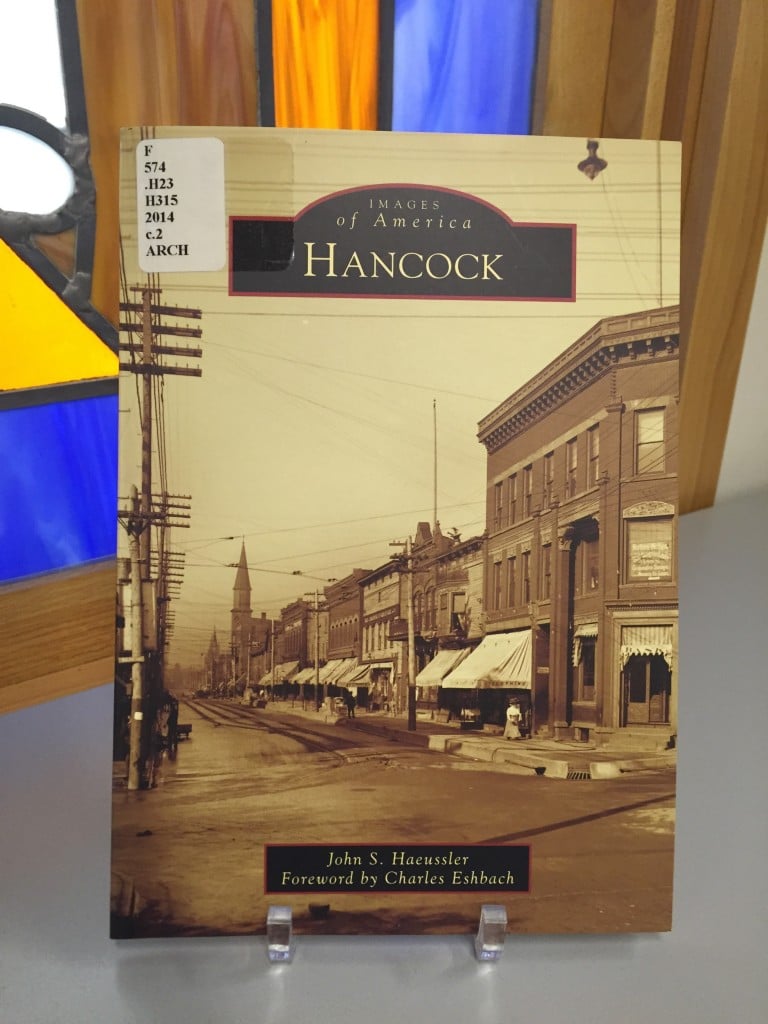 Please join us for a talk by local author John Haeussler at 5:00 pm on Thursday, March 12 in the East Reading Room of the Van Pelt and Opie Library on the Michigan Technological University campus. This event is free of charge and open to the public. Refreshments will be served.
Haeussler's presentation will begin with a brief overview of his recent work, Images of America, Hancock, from Arcadia Publishing, and progress to outline the importance of the Michigan Tech Archives' role as a historic image repository for projects such as this one. After exploring his research process, the remainder of the presentation will be a discussion of pre-1940 images of Hancock from the Michigan Tech Archives. This exploration will include readings from contemporary newspaper accounts that pertain to some of the historic photos. There will be allotted  time for questions, answers and discussion following the presentation, though audience participation is encouraged throughout the talk.
Along with his authorship of Hancock, a part of Arcadia Publishing's Images of America series, Haeussler co-authored and co-edited Hancock's sesquicentennial publication, Hidden Gems and Towering Tales: A Hancock, Michigan Anthology. This earlier text was published by the City of Hancock in 2013.  John, his wife Megan and their children Maggie and Jack have resided in Hancock since 2007.
For more information, feel free to call the Michigan Tech Archives at 906-487-2505, email at copper@mtu.edu, or visit on the web athttp://www.lib.mtu.edu/mtuarchives/.