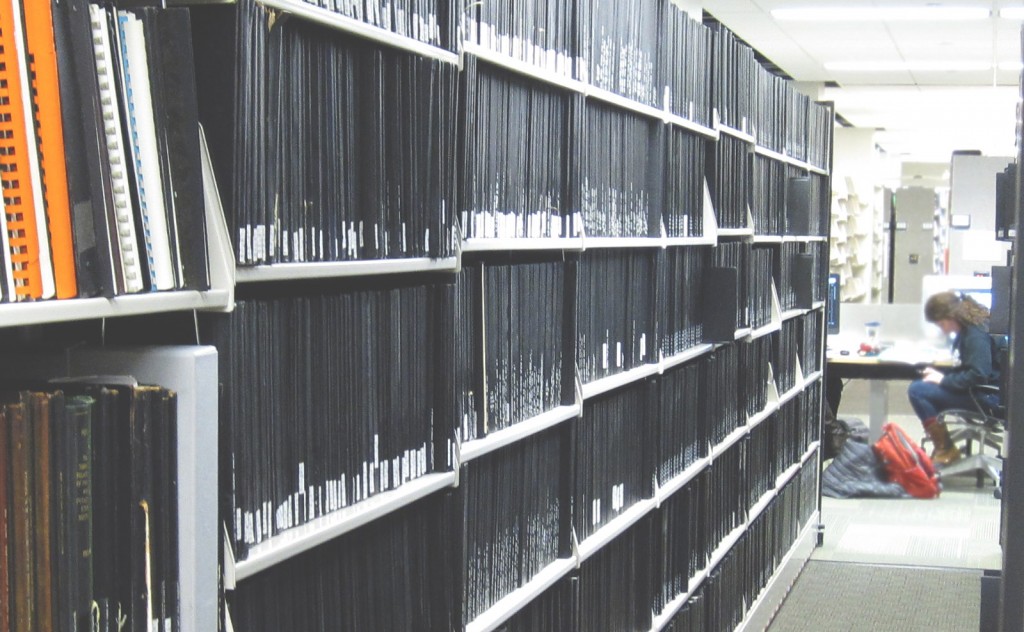 The Michigan Tech Archive's has moved all of its university dissertations, master's theses and master's reports to one centralized location on the Garden Level of the Van Pelt and Opie Library, an area formerly occupied by government documents.
For patrons, this means that the historic texts are no longer held in an off site storage area, and do not require a long waiting period for retrieval. However, while these materials are now located physically outside of the Archives' doors, they will still be maintained by the department. These stacks will be locked to the public and will require an Archives employee to retrieve the texts for patron use in the Reading Room.
For more information on this topic or about other Archives' matters, call the Michigan Tech Archives at 906-487-2505, email copper@mtu.edu or visit us on the web at http://www.mtu.edu/library/archives/ .