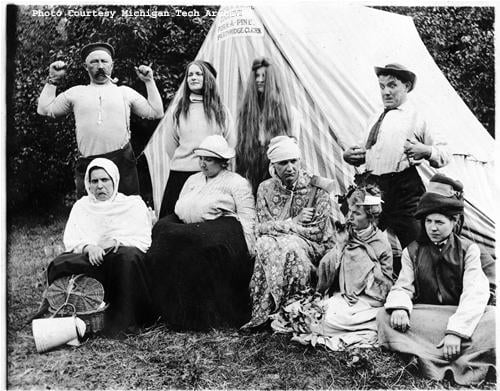 One of our favorite and most used databases, HeritageQuest (Proquest) underwent an interface makeover and is now powered by Ancestry.com. Along with the enhanced functionality that comes with the site's redesign, there is a considerable amount of new content, not least of which are the available listings of U.S.Federal Census Records from 1790 to 1940, including the image and every-name indexes for each of these years.
Additional new content includes: city directories, 1850 and 1860 Slave Schedules, U.S. Indian Census Rolls, Mortality Schedules, Agricultural and Industrial Schedules, and the 1890 Veterans Schedule.
If you have any questions about using HeritageQuest, please call the the Michigan Technological University Archives and Copper Country Historical Collections at (906) 487-2505 or email us at copper@mtu.edu to learn more.
Michigan Tech students, faculty and staff can access HeritageQuest by following this link. Additionally, all Michigan residents may access HeritageQuest through the Michigan eLibrary (MeL) at mel.org/Databases. Another genealogy related database available through MeL is the Biography and Genealogy Master Index, a readily searchable reference sources index.