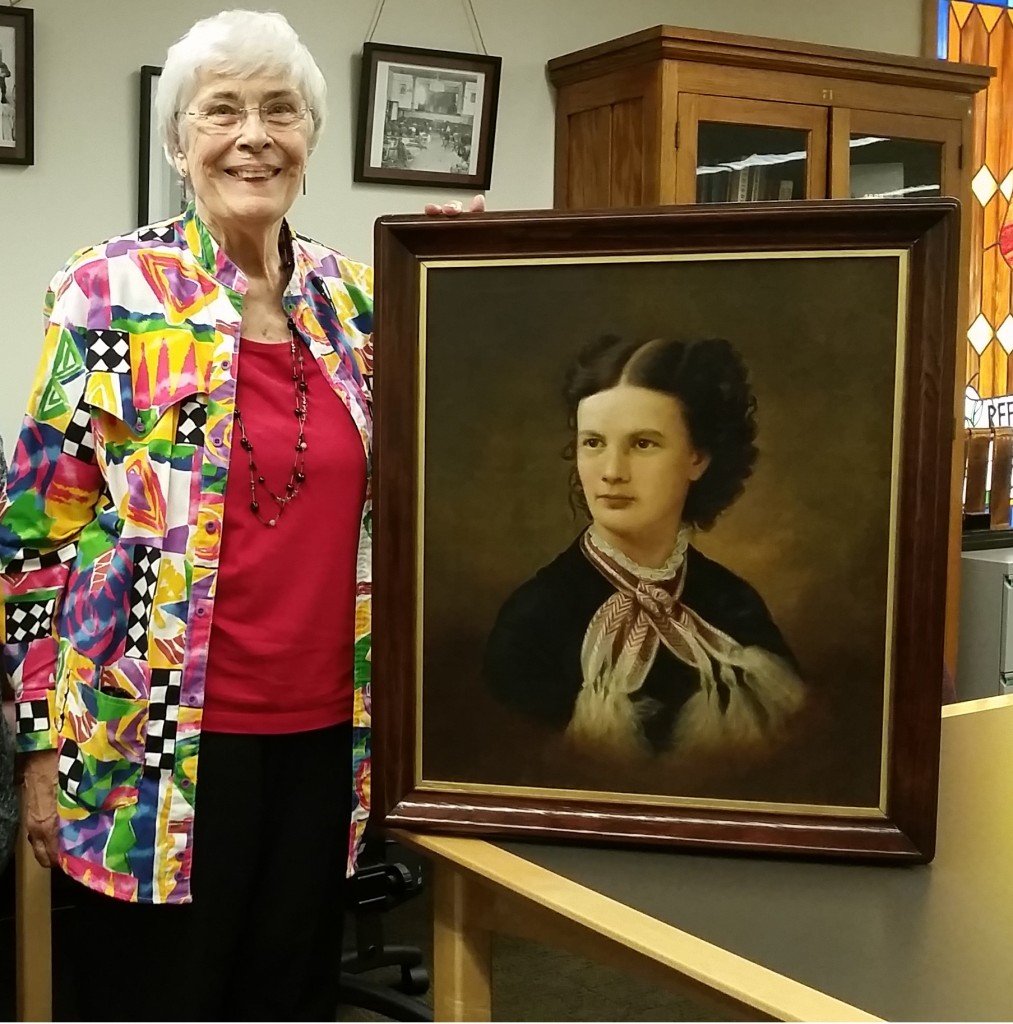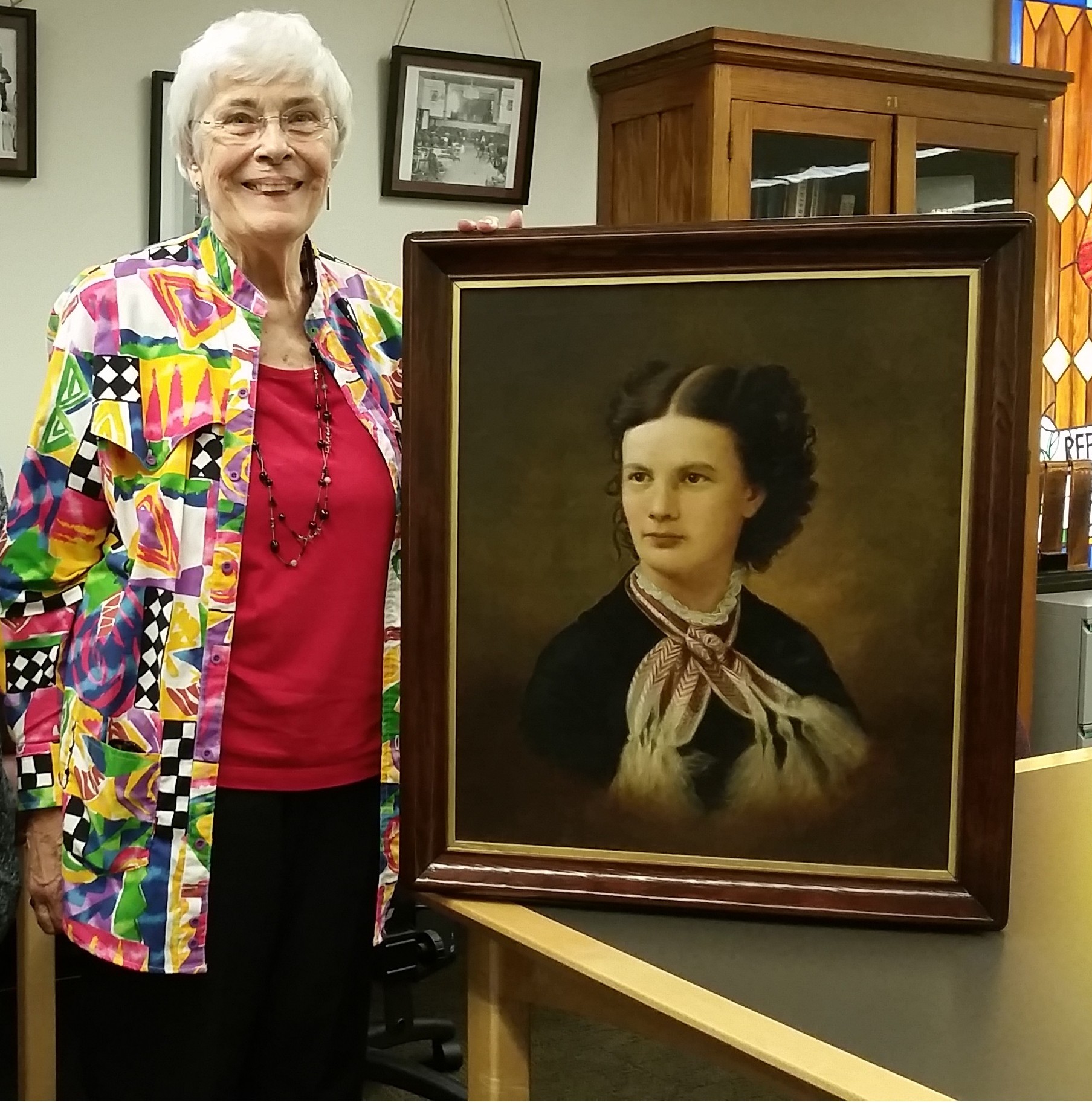 Therissa Jane Libby recently made a pilgrimage to the Michigan Technological University Archives and Copper Country Historical Collections to donate a painting of her great grandmother, Christeen M. Shelden. Christeen was the daughter of Ransom B. Shelden, patriarch of the well-known and highly respected Shelden family of Houghton. Ransom Shelden is credited with being one of the original founders of Houghton and the Shelden family was very active in local business, politics and social affairs in the 1800s and early 1900s.
Mrs. Libby remarked that "Christeen has come home," and was delighted that the staff at the Van Pelt and Opie Library shared in her enthusiasm. The painting was gifted to Libby by her grandmother in the 1940s, although little is known about when the painting was completed or who the artist was. The donor has heard anecdotal evidence that it was done by an itinerant artist sometime prior to 1880. After securing the gift, the art piece was installed prominently in the reading room of the Michigan Tech Archives where it can be enjoyed by researchers and visitors.
If you are interested to view the painting, please visit the archives during normal business hours, Monday-Friday, 10 a.m. to 5 p.m. To learn more about the Michigan Tech Archives or to inquire about donating a collection, please e-mail copper@mtu.edu or call (906) 487-2505.