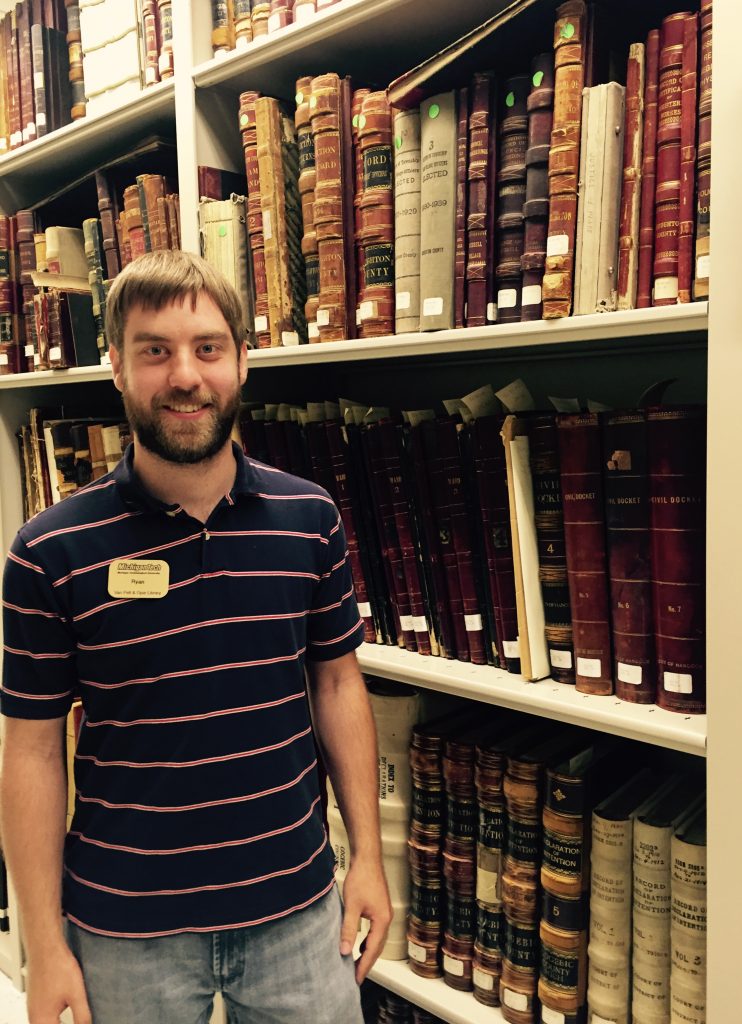 On behalf of the Michigan Technological University Archives and Copper Country Historical Collections, in partnership with the Friends of the Michigan Tech Library, we hope you will help us welcome our new intern for summer 2016. Ryan Welle was selected as the Friends of the Michigan Tech Library Intern after a competitive national call for applicants. While in Houghton, Ryan will be assisting with research support services and behind-the-scenes tours in the Michigan Tech Archives, particularly during the busy summer season. He will also be responsible for arrangement and description of a recent manuscript acquisition to the Michigan Tech Archives. We are very excited to have Ryan on board. Below, please take a moment to get to know Ryan as he introduces himself in his own words.
_____________________________________________
My name is Ryan Welle, and I am very grateful to have been selected as the Friends of the Michigan Tech Library Intern for the summer of 2016. A little about myself, coming from Minnesota I have always felt a connection to the Great Lakes region. I decided to pursue a life-long passion for history by graduating with a BA in History and Philosophy from Southwest Minnesota State University in Marshall, MN. While deciding what I wanted to do with that degree, I spent some time serving with AmeriCorps tutoring children in early literacy skills. I found that I also had a passion for helping others, and a close friend of mine suggested that I look into working for historical societies or museums. I decided to take them up on the offer and enrolled in the School of Library and Information Studies at the University of Wisconsin – Madison, where I recently graduated with a focus in archives and records management.
I am hoping that my time at Michigan Tech will allow me the opportunity to learn more of the history related to the Great Lakes, specifically the mining industry that established the Keweenaw Peninsula. I am also excited to gain valuable experience working in an archive while I am here. When I am not working, I can often be found on a hiking trail, on the lake, or touring historic landmarks. The landscape and natural beauty of the area is wonderful for all these activities and I hope to enjoy all that I can this summer. Feel free to stop by to say hello, and also use any of the wonderful collections that are housed at the Michigan Tech Archives.
_____________________________________________
For more information on the Friends of the Michigan Tech Library Internship Program or to set up a time to say hello to our new intern, please call Lindsay Hiltunen at (906) 487-2505 or e-mail us at copper@mtu.edu. The Michigan Tech Archives can also be found on Twitter: @mtuarchives.