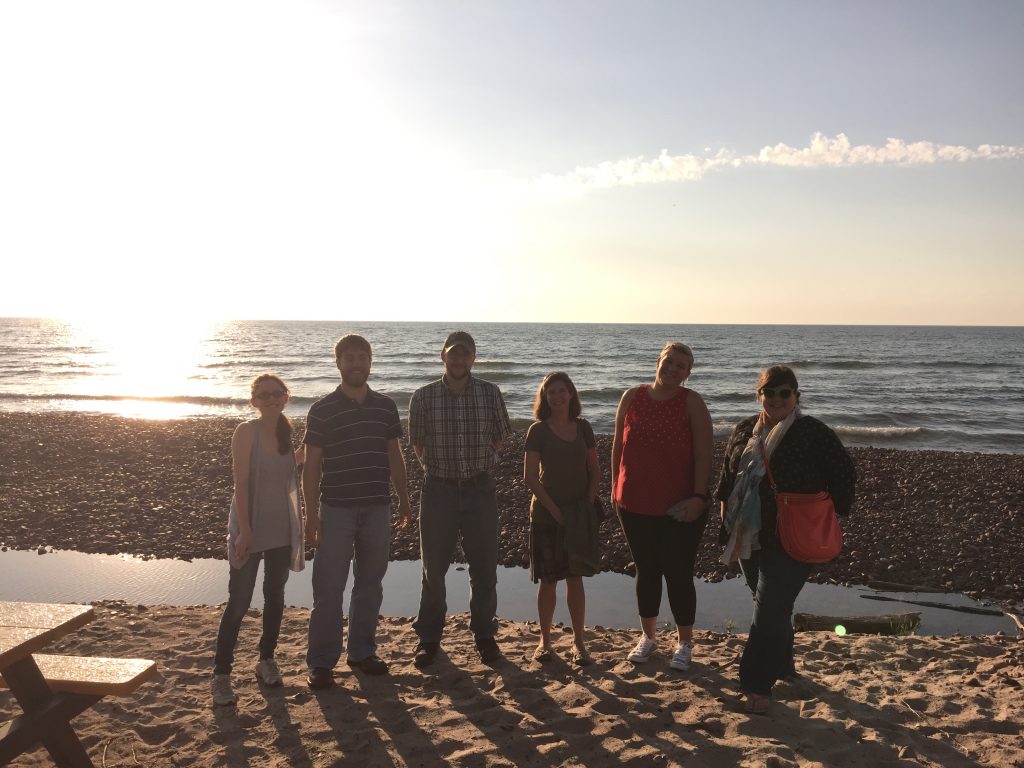 We said goodbye to our Summer Intern, Ryan Welle, on Friday. Over the course of seven weeks he made a major impact on our customer services and tackled a fairly large processing project, with some interesting results! Please take a moment to hear about Ryan's experiences in his final blog update.
---
It is so strange to think that my time as an intern for the Michigan Tech Archives has come to a close. I cannot say enough about how awesome this experience has been. I feel that I have learned a lot about what happens in an archive and how to work with a wide range of patrons.
Some of the notable experiences that I had during my time here are working on processing a collection. Even though I was not able to complete the processing of the collection I was working on because of the random curve balls I found in it (any archivist reading this can understand what sort of curve balls might be found when working on a collection), I was able to make a significant contribution to the processing of the collection. I was also able to identify materials in the collection that were more suited in an already existing collection. This was great because I was able to experience the process of separating materials out of a collection and adding them to another, as well as editing the finding aid with new information.
I also had great experiences working with and helping patrons. I even had the opportunity to help a patron that came to the archive from Canada, so now I am honestly able to say that I have helped international researchers. Other groups that I had the opportunity to work with are students, alumni, faculty and university staff, as well as community patrons of all types. I even had the great experience of interacting with children at an outreach program the archives hosted relating to the Pokemon Go trend that has swept the nation.
A great success story of providing reference was helping a patron who was looking for any information on a miner, but only had the company and employee number, and did not know the name or years they worked. Since the collection does not include an index of employees based upon employee number, this required some sleuthing through the collection. It just so happened that I was able to locate the employee number in a box of employee ID badges that had a photo of the miner! When I showed this to the patron, he was very pleased, couldn't thank the archives enough, and everyone had a great day because of it.
I would also like to thank the wonderful staff that I had the pleasure to work with. The staff has been truly amazing, and I don't think I could ask for better co-workers. They were all truly helpful and encouraging. They were willing to jump in and give me a hand when I needed it, as well as give me the independence to work on some things on my own to really build my skills. They always asked me if I had any questions and made me feel welcome and a part of the team. I will surely have fond memories of working with all of you.
On a side note, I am very glad that I had the chance to be in the Keweenaw Peninsula and Copper Country for the summer. This area is truly gorgeous and I loved spending time on all the trails, chasing waterfalls, and visiting the historic sites of the region. There is so much that I did not have time to see in these short seven weeks, and would gladly take another trip to the area to see some more of it.
---
Thank you Ryan for all of your efforts! Best wishes for the road ahead!
For more information about the Michigan Tech Archives please call us at (906) 487-2505 or by e-mailing copper@mtu.edu.