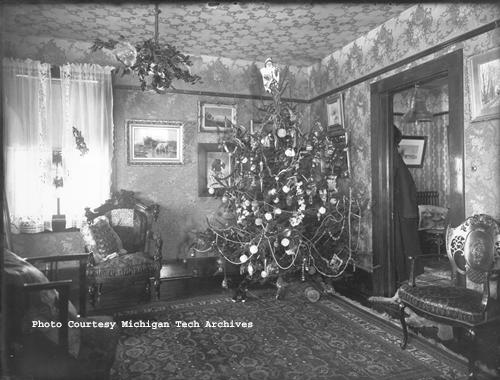 The Carpenters and Perry Como tell us that "there's no place like home for the holidays," since it is here that we gather family and friends around us to share the joy of the season. How were people in the Copper Country celebrating with their loved ones and neighbors a hundred years ago? Perhaps one of these parties or events sounds like one you would enjoy–or maybe like one that's already on your schedule!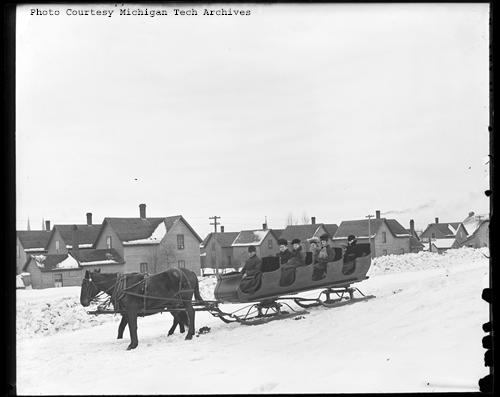 In December 1911, the Calumet Woman's Club had a "fine Yuletide Program" featuring "opening and closing numbers by twelve little girls" clothed in German Christmas apparel. Members of the club sang German carols and received "a little Christmas gift, direct from Berlin" as they enjoyed a luncheon of sandwiches, cookies, and gingerbread.
On Christmas Eve in 1909, the Scots of the Calumet area gathered in Laurium for "a musical and literary program" to be followed by dancing. Guests were guaranteed to find something to get their toes tapping, since the party promised to include "all of the popular old time dances interspersed with waltzes and two-steps."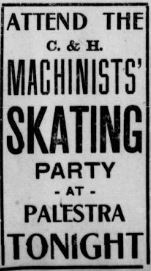 Ice skating was a centerpiece of many parties organized by groups of coworkers. Calumet & Hecla Mining Company (C&H) machinists gathered at the Palestra in Laurium in December 1910 for their outing, while the Calumet telephone operators hired the C&H band in December 1916 for their skating party at the Colosseum Rink.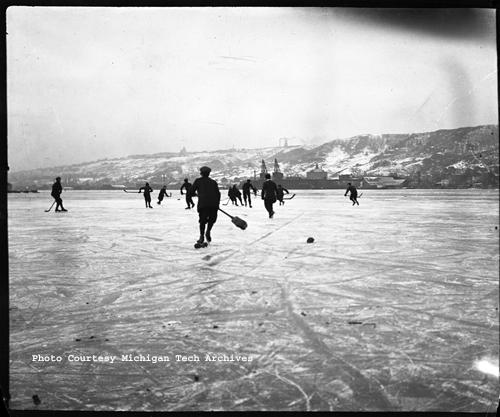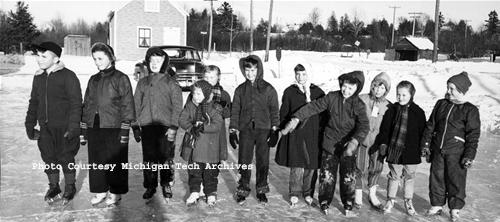 In 1916, the Ladies of St. Vincent de Paul of Keweenaw County prepared 1,000 bags of candy and nuts to give away to local children at a party in Ahmeek. A decorated Christmas tree, with toys and other gifts adorning it, and an appearance by Santa Claus were the centerpieces of the gathering.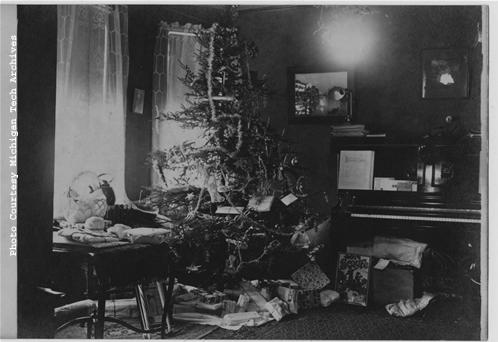 Residents walking through Red Jacket (Calumet) the night before Christmas in 1909 were greeted with the sweet sound of carols, courtesy of the Cornishmen in the Laurium Male Choir, who had commandeered the sidewalk before the Red Front store to share their music.
On December 25, 1911, the Jewish ladies of Calumet hosted a splendid "Chanika [Hanukkah] ball… for the benefit of the Jewish cemetery" just outside town. Tickets to the event sold like hotcakes.
Chassell celebrated its Christmas in 1916 with a pageant and present distribution at its Knights of Pythias Hall. "All nationalities, creeds, and social orders" in the village "joined enthusiastically" in the jubilee, coming together with unity to share the peace and harmony of the season.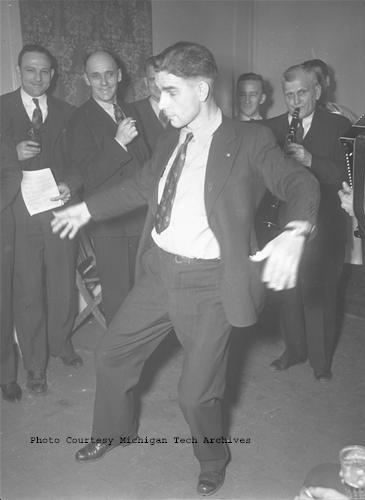 We at the Michigan Tech Archives hope that your holiday celebration, whatever form it may take, offers you the same joy and togetherness! Please note, the Michigan Tech Archives will be closed from Monday, December 26 – Friday December 30 for the holidays. We reopen at 10 a.m. on Monday, January 2. You may contact us via copper@mtu.edu over the holiday break. Happy holidays!
By Emily Riippa, Assistant Archivist