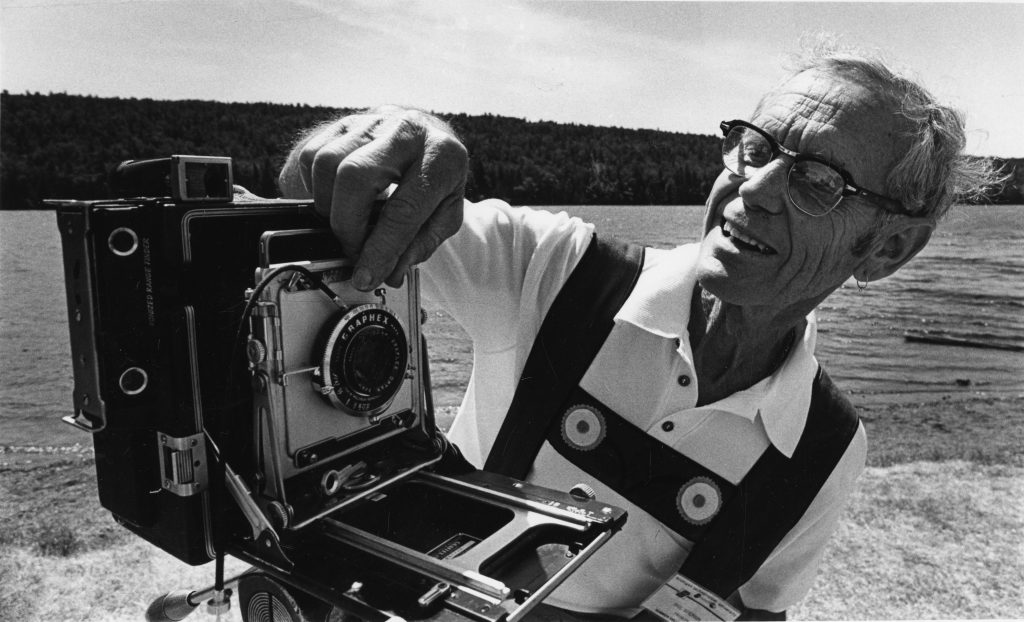 If you've had the chance to talk with any of the faculty or staff members at Michigan Tech, you know that each has an interesting story to tell and, more often than not, have interests and passions beyond the classroom.
In honor of National Photo Month we're featuring the photography of Paul Hinzmann, former Michigan Tech professor and University photographer.
Paul Revere Hinzmann was born on May 23, 1913 in Tipton, Michigan to Walter and Lulu Hinzmann. The son of a Congregational Minister, Paul studied at the Case Institute of Technology and earned a degree in physics in 1935 and later obtained a Master's Degree in Education from the University of Michigan in 1936.
Hinzmann joined the faculty at the Michigan College of Mining and Technology in 1946 as a professor of physics, a position he retained until his retirement in January 1977. From all accounts, Hinzmann was a well-respected faculty member who relished teaching and was known for his dedication to his students.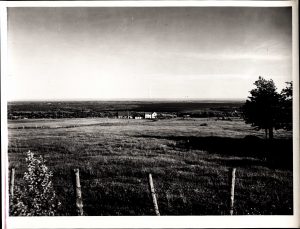 Paul Hinzmann was also a man with varied interests, including photography. His collection of photographs and negatives reflect his interests in the landscape of the Copper Country and the campus he loved so much. Photographs and negatives from his collection in the Michigan Tech Archive include scenes of local businesses, street views, and the industrial landscape. Among the treasures donated to the archive are several antique cameras from the 1800s that reflect his love of the medium and its history.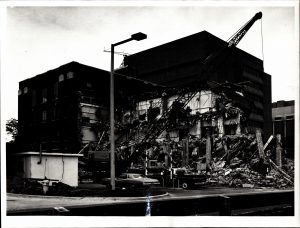 Hinzmann's work for the University eventually led him to commercial photography work for the Herman Gundlach Construction Company in Houghton. Evidence of this is sprinkled throughout his collection and largely document the various stages of construction in and around Houghton. Unsurprisingly there is overlap between Hinzmann's campus photography since Gundlach was a major contractor for many buildings on campus.
Beyond his teaching responsibilities and photography, Hinzmann was an avid outdoorsman, spending time on Isle Royale and in the Boundary Waters. A lifetime member of the Isle Royale & Keweenaw Parks Association (IRKPA), Hinzmann served as board president from 1985 to 1988.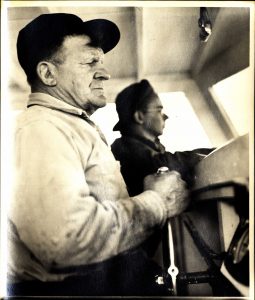 His love of wilderness and photography culminated in a rephotography project he undertook in the 1980s using photographer A. C. Lane's glass plate negative collection of Isle Royale views from the 1890s.
Hinzmann died on November 30, 2012 at the age of 99 and a half years old. His reputation as a "patient, caring teacher who loved the enthusiasm of students" was remembered in the Spring 2013 issue of Michigan Tech Magazine. While his photography might not be as well known by most, Hinzmann's work outside of the classroom served as the visual record of the University for over thirty years and represents the impact faculty and staff have to Michigan Tech community.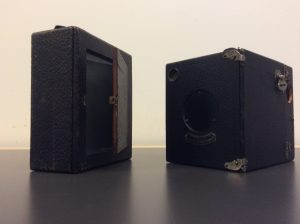 Would you like to see more of Paul Hinzmann's photography? Please visit the temporary display currently on the first floor of the Van Pelt and Opie Library on the Michigan Tech campus. Interested in seeing even more? The Michigan Technological University Archives holds the Paul Hinzmann Photograph Collection (MS-580). The collection dates from 1954 to 1982 and includes miscellaneous photographic equipment, as well as photographs and negatives taken by Hinzmann documenting the subjects discussed in this post.