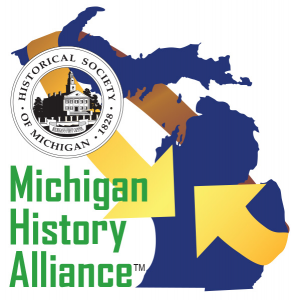 Each regional alliance meets at least twice a year to bring together representatives from HSM member historical organizations in several counties. The gatherings will feature a speaker to address a topic of interest and allow for conversations among each region's historical organizations. Attendance at the Michigan History Alliance networking sessions is free of charge for current member organizations of HSM. Membership is required for participation.
Alliance meetings will also offer separate three-hour History Skills Workshops led by authorities in the field. Lindsay Hiltunen, University Archivist at Michigan Tech, will facilitate a workshop and brainstorming session on All-Ages Archives. The workshop will discuss collaboration with community partners in order to plan, develop, implement, and assess creative outreach and primary source research instruction to K-12 students and community groups. The session will utilize examples to show the power of teamwork and good planning and will showcase successes and address challenges that come up in the planning process. There is a fee to attend the History Skills Workshops.
For more information about the program, contact Assistant Director for Education Programs and Events Robert Myers at (517) 324-1828 or myers@hsmichigan.org.