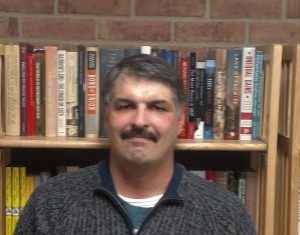 Please join us for visiting scholar Wesley Thompson at 4:00 pm on Wednesday, October 24 in the East Reading Room of the Van Pelt and Opie Library on the Michigan Technological University campus for his travel grant talk, "Banking on Copper: An Analysis of National Bank Financial Health and Copper Production within Michigan's Native Copper Mining District." This event is free of charge and open to the public. Refreshments will be served.
In this presentation, Thompson will guide the audience on a journey through the economic history of the region. Though one of the most studied mining districts within the United States, the history of Michigan's Copper Mining District remains fertile ground for innovative and relevant research. Of particular interest is the district's economic history and the relationships between the local mining firms and the district's professional service firms. This presentation will take a novel approach of examining the history of the region by exploring the empirical relationships that existed between the district's National Banks and the local mining firms. Specifically, this presentation will analyze the symbolic and mutually profitable connections found between copper production and the health of the banks.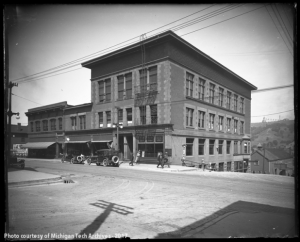 Wesley R. Thompson is an accountant currently working at a firm in metro Detroit. He received his MBA and Masters in Finance from Walsh College of Business. He also received his Bachelor's in History from Wayne State University and his Masters in Historic Preservation from Eastern Michigan University. His passion for mining history comes from his family's past of working in both Michigan's copper mines and West Virginia's coal mines. His historical interests include historic preservation, economic history and architectural history. He is also interested in assisting communities in creating economic growth through public history and heritage tourism.
For more information, feel free to call the Michigan Tech Archives at 906-487-2505, email at copper@mtu.edu, or visit on the web at http://www.lib.mtu.edu/mtuarchives/. You can also find us on Facebook, @mtuarchives on Twitter, and as michigantecharchives on Instagram.