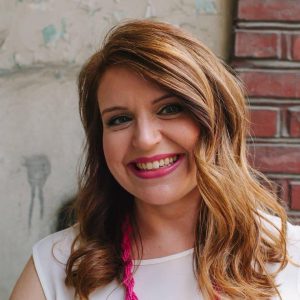 The Michigan Technological University Archives and Copper Country Historical Collections and the Friends of the Michigan Tech Library are pleased to announce Katherine Belliel as the recipient of the 2019 Travel Grant award.
Katherine Belliel is an American writer based in Turkey and the United States. With roots in Grand Rapids, Michigan and Columbus, Ohio, this Midwest native turned global citizen has a B.S. in History from Eastern Michigan University and is currently an MFA candidate at Northern Michigan University. Her work has appeared in several expat anthologies such as Tales from the Expat Harem (Eds. Ashman and Gokmen, 2005), Encounters with the Middle East (Bowman and Khashan, 2006), and Single Mothers Speak on Patriarchy (eds. Hendren and Daly, 2016). She is currently the co-editor of the upcoming foodoir anthology, Expat Sofra; Culinary Tales of Foreign Women in Turkey. When she is not globe-trotting with her young son, she can be found feeding the neighborhood cats or still trying to make the perfect cup of Turkish coffee.
The Michigan Tech Archives will host Katherine's visit later this year. Check the blog for details about the public talk she will give when she is in town. For more information about the travel grant or the archives other programs and services, please contact (906) 487-2505 or copper@mtu.edu.