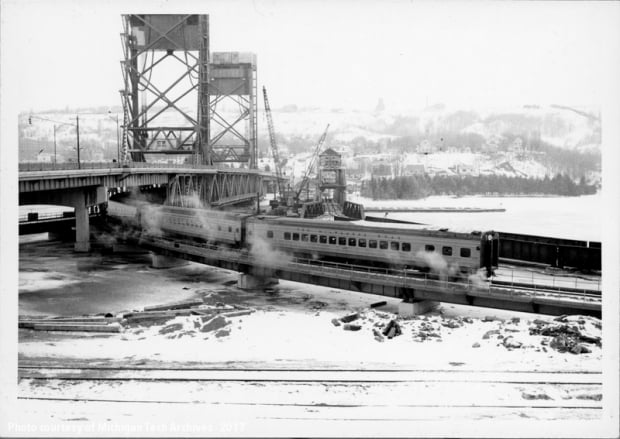 Today's Flashback Friday honors one of our most beloved and practical local landmarks, the Portage Lake Lift Bridge, which opened to traffic on this day in 1959. 
The night before the Governor of Michigan was to christen the bridge, many families in Houghton and Hancock were awakened by the sound of a ship's horn. A Michigan Tech alum recalls that the bridge operator was supposed to sound the horn on the bridge that all was well, but the operator fell asleep and forgot to signal back to the ship.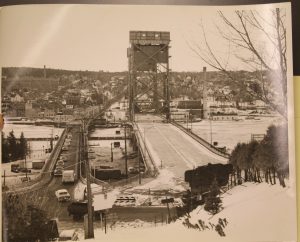 The lift type bridge replaced the Portage Canal Swing Bridge, which was built by the King Bridge Company in the mid-1890s. The cost to replace the swing bridge was roughly 12 million dollars, although sources vary on the exact amount. The lift bridge was built by the American Bridge Company and it is still in operation today, with some minor outages for maintenance and testing. While the lower portion of the bridge used to be for trains to pass, it is now mainly used only in the winter for snowmobiles.
A popular focal point, the Portage Lake Lift Bridge is the subject of many photographs, artworks, company and community logos, and souvenirs. It is so beloved in fact, that Hancock and Houghton hold an annual celebration, Bridgefest, to honor the opening of the bridge and to show appreciation for it working to unite the two communities.