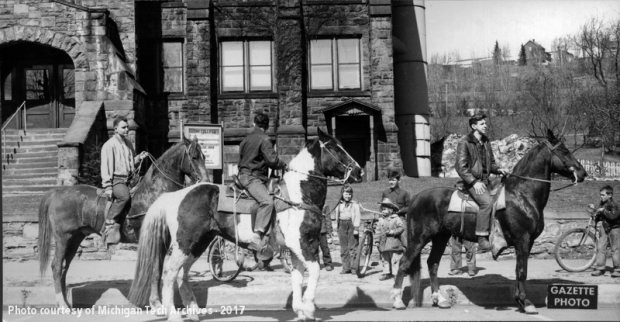 Following Michigan Tech's resumption of on-site classes, the Michigan Tech Archives will be reopening for in-person research on a modified appointment-only basis. Appointments may be scheduled from 1pm to 5pm on Tuesdays and Thursdays, subject to availability. As in the fall semester, appointment requests must be confirmed by an archives staff member a minimum of 24 hours in advance. Per university policy, patrons must wear a face covering for the entire duration of their appointments and complete a symptom tracking form (available at the Michigan Tech Flex Portal) before arriving on campus.
Appointments may be requested via email at copper@mtu.edu, by phone at (906) 487-2505, or through our appointment form.
We look forward to assisting you!