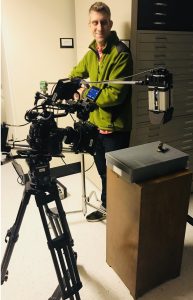 The Michigan Tech Archives, in cooperation with Travel Channel and Michigan Tech's University Marketing and Communications, are happy to announce an upcoming episode of Travel Channel's Mysteries at the Museum, which will feature a few stories from the Upper Peninsula of Michigan. "Murder at Greystone, Paulding Light and Tumbleweed Tycoon" premiers Wednesday, October 10 at 8:00 p.m. ET/PT.
Mysteries at the Museum features host Don Wildman who digs into the world's greatest institutions to unearth extraordinary relics that reveal incredible secrets from the past. Through compelling interviews, rare archival footage and arresting recreations, the show illuminates the hidden treasures at the heart of history's most incredible triumphs, sensational crimes and bizarre encounters.
Wednesday's episode includes Wildman investigating the hidden truth behind the murder of a wealthy oil heir, an ominous orb in the north Michigan night sky and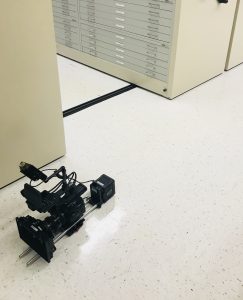 a pesky plant that turned into a Kansas woman's cash crop. A short segment will also include a feature from the Michigan Tech Archives.
For more information about the show, please check out Travel Channel's website.
Research and filming were conducted on campus, including in the archives last December.
For more information about the Michigan Tech Archives or the show, please contact the department at (906) 487-2505 or by e-mailing copper@mtu.edu. The Archives can also be found on Facebook, Twitter, and Instagram.