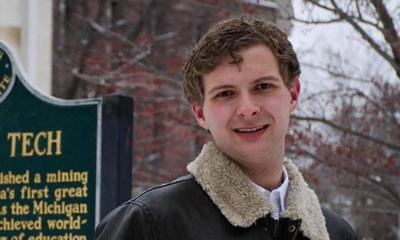 This story is the second in a four part look at 'Robots and Michigan.' Check back next week, when we'll bring you part three.
Jacob Staniszewski is always looking for trouble.
I strongly believe that within the next 20 to 30 years, everything that can be automated, will be,
Staniszewski says.
Armed with an electrical engineering degree from Michigan Tech, he's signed on to his first post-college gig with FANUC (FAN-uck) – the juggernaut Japanese company behind most of the industrial robots on American assembly lines today. Now it's Staniszewski's duty to stir up trouble with the factory-working robots of the future.
A born-and-raised Michigander, Staniszewski's one of a growing number in the Great Lakes State looking towards a future in industrial robotics.