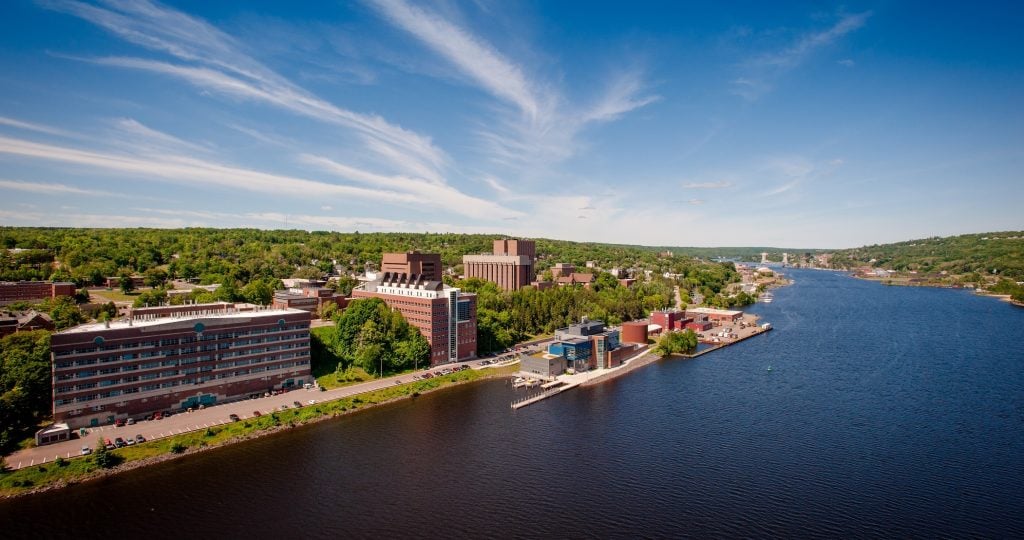 Today is "New Year's Eve" of a sort here at Michigan Tech, the last workday of the 2018 fiscal year. Come next week the university will be closing its books, and we will begin the process of evaluating our financial position and reviewing our institutional progress over the last twelve months.
As if all that accounting and reporting weren't enough, July 1 is the date of a major turnover in university leadership, something I have written about a few times before. Michigan Tech will welcome our new president, Rick Koubek, along with four new academic deans including Janet Callahan, the new dean of the College of Engineering. For the most part I think the university has been in a holding pattern in the month of June, in anticipation of the big changes to come.
The exception to that statement was the big June 17 flood event that no one saw coming and shook us all up, and that shifted attention away from normal university activity for a while. Things have settled down now, and while there is still a lot of work to be done in the community, the recovery efforts have been swift and nothing short of remarkable. Many of us are ready to turn our attention to the new year and everything it will bring.
I would be remiss if I did not say something about Wayne Pennington, our outgoing dean of the College of Engineering and my boss for the past five years. I think Wayne did a great job in the Dean's Office; I like him and we got along just fine. I can't point to any meteoric rise in our performance metrics, but under Wayne's leadership the College of Engineering continued to do what is does very well in teaching and research, there were no major crises (that I know of), and along the way he worked to clean up some of the internal administrative processes, which will certainly make life easier for the incoming dean. I know that sounds like faint praise, but there is a lot to be said for keeping the organization humming along, allowing others to do their job and providing support and encouragement as appropriate. Wayne was always very encouraging of my efforts to beef up Michigan Tech's footprint in computing and information sciences, which I wrote about in this column all this past year. Even though he recognized that some of things I advocated could mean significant organizational changes, if they ever come to fruition, he was never threatened by that and on more than one occasion he allowed me to express my views to our External Advisory Board. I am deeply grateful for that. Finally, the grammar maven in me cannot resist saying that Wayne has the best command of the English language of anyone I know at Michigan Tech. He always expressed himself clearly and concisely, he always spoke and wrote in complete sentences, I never heard him abuse the word "alumni" and he never used the subject pronoun "I" as an object. Thanks Wayne for everything you have done, and for the example you have set for others.
This is going to be my last blog post for a few weeks. While it would be fun to give a blow-by-blow account of transition in leadership, I think it would be more prudent just to participate in that without writing, for a while at least. The real reason I need to take a break, though, is that I am finding that the time required to put together the online version of our course in Digital Signal Processing has far exceeded what I was expecting (well, to be honest, I'm not sure what I was expecting). I need to focus on that and get it right. I'll put in a shameless plug here: when all is said and done this going to be a slick course and I encourage any off-campus students who want to learn about DSP to take it. I also encourage you to take Tim Schulz' new online course in Mathematical and Computational Methods in Engineering. Tim is putting in untold hours, shaping this course to be exactly what he wants it to be, and we see eye-to-eye when it comes to the importance of launching this new online program with the highest possible quality. But, it comes at a (very minor) price: no more FWF for the rest of the summer.
Happy Fourth of July everyone! I'll be writing again around Labor Day.
– Dan
Daniel R. Fuhrmann, Dave House Professor and Chair
Department of Electrical and Computer Engineering
Michigan Technological University