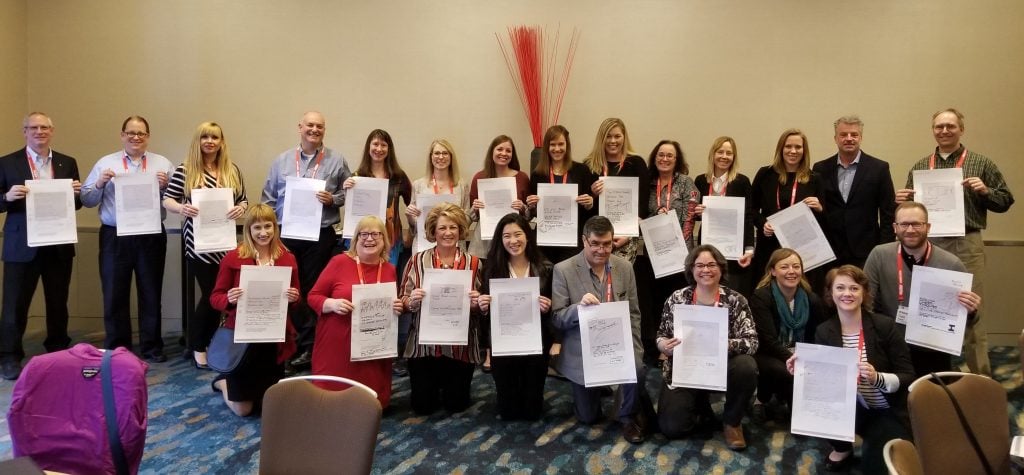 Last weekend, at the tail end of a long trip out west that included both fun and work, I attended the annual meeting of the Electrical and Computer Engineering Department Heads Association, or ECEDHA, in Monterey, California. I spent a highly enjoyable couple of days in meetings and social events with my colleagues from other ECE departments across the country. We compared notes on a wide variety of topics of mutual interest, and thought about ways we can learn from each other about continuous improvement of our organizations and programs.
This year there was a parallel workshop specifically for communicators from ECE departments. Lisa Hitch, the ECE Business Manager and Technical Communications Specialist, attended that workshop. I have asked her to serve as a guest blogger this week and relate her experience. Lisa, take it away! -Dan
---
Nearly 300 academics, made up of ECE department chairs/heads, deans, faculty, lab managers and graduate students came together this past week in Monterey, CA for the 2018 ECEDHA Annual Conference and Expo. For the first time in its 34 years, those who communicate the messages of their respective ECE departments across the nation were invited to join. Though the titles varied from communications officer, specialist, manager and director, the responsibilities were very much the same – sharing the stories of our faculty, students, and alumni to a wide variety of audiences through many different channels.
We are the story tellers and had come together to sharpen our skills, learn from best practices, and be introduced to a new branding strategy developed by Tailfin Marketing to raise the visibility of the field of ECE to prospective students and the general public. Through the efforts of Catharine June from the University of Michigan and Ashlee Gardner from Georgia Tech, an ECE communicators group (we now like to call our Tribe) was formed.
The group was introduced to a branding toolkit and we were quickly put to the test to develop a poster, within 15 minutes, to promote current research within our departments and present our ideas to the group. At first it seemed a little overwhelming but to all of our relief it was actually quite easy and fun by using the creative framework. And it helps when you have great stories to tell that build on the ECE concepts of "magic, daring and limitless applications."
It's ECE's time to shine and we, as ECE story tellers, are now better prepared to spread the word of the vast opportunities a career in the field can provide.
I'll wrap up my guest blog post with the following ECE Brand Manifesto courtesy of Tailfin Marketing.
You may think that ECE is magic – and it kind of is.

Because ECE is filled with daring visionaries and bright minds who engage, imagine and invent.

We are the masters of power and energy and light and systems that can turn science fiction into living, breathing science.

We are the force that connects people and technologies with elegant devices that fit in the palm of your hand and colossal systems that are beyond imagination.

We are the spark, the energy, and the catalyst – the generators of ideas, champions of possibility and the fuel for change.

We dream big, bet big, and see it through, because we know it's our job to help shape a better world for all.

Is that magic? Almost. And we'd love to show you how it works.
– Lisa
Lisa Hitch
Business Manager and Technical Communications Specialist
Department of Electrical and Computer Engineering
Michigan Technological University