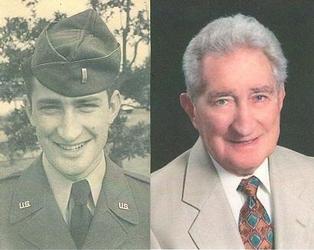 Funeral services were held over the weekend for the former CEO of the Upper Peninsula Power Company and a distinguished Michigan Tech Alumnus, Elio Argentati.
Argentati, of Iron River, passed away Tuesday (Aug. 22, 2017) at Aspirus Hospital in Iron River, he was 89.
According to his obituary on the Jacobs Funeral Home website, Argentati was a 1950 graduate of the Michigan College of Mining and Technology (now Michigan Technological University) with a bachelor's degree in electrical engineering.
He joined the Upper Peninsula Power Company in 1960 as an applications engineer and rose up through the ranks eventually becoming president, chairman of the board and CEO in the corporate office in Houghton, retiring in 1994.
He was active in the Michigan Tech Alumni Association and a member of the Golden M Club. In 2012 he was awarded the Board of Control Silver Medal.
Funeral services were held Saturday at St. Agnes Catholic Church in Iron River, with interment in the Resthaven Cemetery in Iron River.