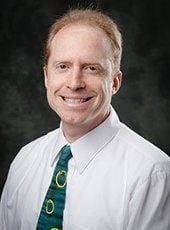 West Baton Rouge solar plant with 197,000 panels begins construction: Entergy Louisiana to purchase its power
Some 197,000 solar panels capable of powering thousands of homes are going into one of the largest solar plants to be built in Louisiana on a 560-acre site near Port Allen.
"The economies of scale has finally kicked in," said Joshua Pearce, director of the Michigan Tech Open Sustainability Technology lab. "Utilities are actively putting in large-scale solar farms because it's now a low enough cost. When costs first came down, large industry jumped on it first and now utilities are catching up."
Read more at The Advocate, by Kristen Mosbrucker.
Floating Solar Panels Are Helping This Mining Company Save Water
Las Tórtolas is a 4.1 square mile reservoir nestled in the sunny, arid mountains of Chile, about 40 miles north of the capital city of Santiago. But it's not the kind of place you'd want to go swimming. The water in the reservoir is actually the waste (also known as tailings) from the nearby Los Bronces copper mine, and floating on top are 256 photovoltaic solar panels, each one capable of producing about 330 watts of electricity.
"It's like putting a plastic sheet over the whole lake, or the whole tailings pond," explains Joshua Pearce, a Professor of Materials Science and Engineering at Michigan Tech. Pearce has worked extensively in the emerging field of floatovoltaic technology (FVT), or the overlap of solar energy systems and water use. He says that the presence of solar panels over a body of water can provide enough shade to consistently reduce evaporation by 70-80%. That's precisely what Anglo-American has achieved since the Las Tórtolas array went online in March 2019.
Read more at The Weather Channel, by Thom Dunn.
America's richest could afford this important investment to help fight climate change, scientist says
The technology exists to "green" America's electricity grid to fight climate change — and together, the country's richest people have enough money to pay for it. In fact, they could even make a profit on the investment.
That's according to a 2019 research paper on solar energy led by Joshua Pearce, a professor of materials science and engineering at Michigan Technological University.
Read more at CNBC Make It, by Catherine Clifford.
Amid energy transition in Michigan's Upper Peninsula, what is solar's role?
The Upper Peninsula Power Co., which has some of the highest electric rates in the continental U.S., is looking to buy power from a large-scale solar project it says would help reduce costs for its customers.
UPPCO's case reflects trends elsewhere in Michigan where utilities are pursuing large-scale projects while at the same time being accused of limiting small, customer-owned projects.
"It's much more acute and much more divisive here than it is downstate," said Joshua Pearce, an engineering professor at Michigan Technological University in Houghton. "[UPPCO] hates distributed generation, but they love making money."