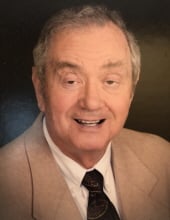 Funeral services will be held in Rolla, Missouri this morning for E. Keith Stanek, former head of Michigan Tech's Department of Electrical Engineering. He passed away Monday (Sept. 30) at the age of 77.
Stanek grew up in the Chicago area and earned bachelor's, master's and PhD degrees from the Illinois Institute of Technology (ITT). After teaching at ITT for two years, he spent 10 years at West Virginia University where he received an Outstanding Teaching Award.
In 1980, Stanek was named head of the Department of Electrical Engineering (now the Department of Electrical and Computer Engineering) at Michigan Tech, by Franklin Essenburg, then dean of Tech's College of Engineering.
Stanek left Tech in 1990 to take a similar position at the University of Missouri-Rolla, which has since been renamed the Missouri University of Science and Technology.
His background in industry included positions with Commonwealth Edison and the power system consulting firm of Sargent and Lundy. He also served as a consultant for the Departments of Interior and Energy, Union Carbide and Bendex.
Stanek was a Fellow of the Institute of Electrical and Electronics Engineers (IEEE) serving on its national committee as well as the national committee of the National Society of Professional Engineers (NSPE).
Listed among his survivors are his wife of 31 years, Mary Sandra, five children, eight grandchildren and one great-grandchild.
A full obituary is available online.
By Mark Wilcox.