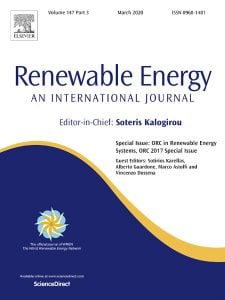 ECE student Trevor Peffley co-authored an article with Joshua Pearce (MSE/ECE) titled: "The Potential for Grid Defection of Small and Medium Sized Enterprises Using Solar Photovoltaic, Battery and Generator Hybrid Systems", which was published in Renewable Energy.
https://doi.org/10.1016/j.renene.2019.12.039
Based on the results of this study it is clear that it is already technically and economically viable for all scales of commercial utility customers to install a solar, battery and natural gas hybrid electricity generation system.
In the News
Joshua Pearce's (MSE/ECE) research on bifacial solar photovoltaic (PV) performance in the snow was covered by PV Magazine.
Joshua Pearce (MSE/ECE) is quoted in "2020 energy trends affecting consumers" published in Save.
In Print
Joshua Pearce (MSE/ECE) coauthored a study "Performance of Bifacial Photovoltaic Modules on a Dual-Axis Tracker in a High-Latitude, High-Albedo Environment" published in the Conference Proceedings of the IEEE Photovoltiac Specialists Conference (PVSC).
New Funding
Joshua Pearce (MSE/ECE/IMP) is the principal investigator on a project that has received a $182,580 research and development cooperative agreement with the U.S. Department of Energy.
The project is entitled, "The Energizer Bunny: Dual-Use Photovoltaic and Pasture-Raised Rabbit Farms."
Chelsea Schelly (SS/IMP )is the Co-PI on this potential 15-month project.