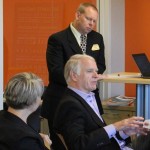 A group of Michigan Tech's alumni were kept very busy at Michigan Tech for a week of entrepreneurial events.
Michigan Tech hosted executives from California's Silicon Valley for a panel discussion on the topic "Technology, Innovation, Entrepreneurship and Leadership." The event happened October 14 in Ballroom A of the Memorial Union Building.
The Panel included:
Dave House (retired Intel, chair of Brocade)
Kanwal Rekhi (venture capitalist)
Patrick Moore (entrepreneur)
Tom Porter (entrepreneur, philanthropist)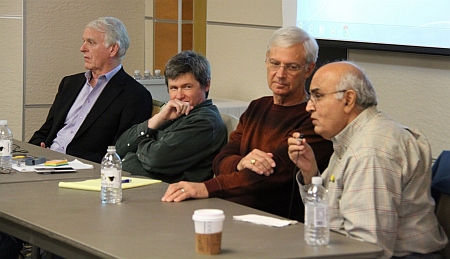 The University celebrated the opening of the Michigan Tech Pavlis Honors College Innovation Center for Entrepreneurship: The center co-directors are Jim Baker and Mary Raber who were on hand to share their ideas and vision. This new center fulfills a long term need on campus to create an interdisciplinary focal point for a cohesive set of entrepreneurial and innovation resources that will harness the potential of the campus community to innovate, develop and implement ideas and inventions. Lorelle A. Meadows, Dean of the Pavlis Honors College and Gene Klippel, Dean, School of Business and Economics at Michigan Tech spoke about the history of the Pavlis Honors College.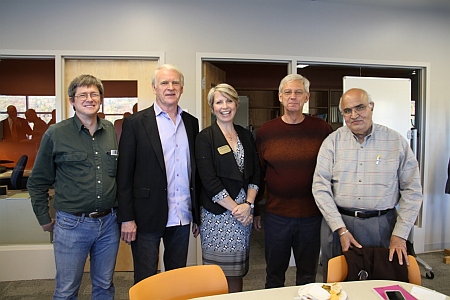 Another event was the Michigan Tech Entrepreneur Meet-up and business plan pitch by entrepreneurs; These 5 pitches were selected from among all of the submissions to present at this event.
The Pavlis Honors College in partnership with student organizations The Movement and the Entrepreneurs Club, sponsored the event to learn about the interests of other entrepreneurially minded students, faculty, and staff. The business plan pitches were done in front of successful entrepreneurial alumni visiting from Silicon Valley. They provided invaluable feedback.
The panel: Dave House — Michigan native, tech executive who lead Intel's microprocessor business for 23 years, Bay Networks, an Ethernet products innovator, chair of Brocade Communication Systems and an entrepreneur and major Michigan Tech supporter; Tom Porter, a 1968 electrical engineering graduate who spent 25 years with IBM, followed by Western Digital and Seagate Technology, and who is now consulting with the Mayo Clinic in Rochester, Minn.; Kanwal Rekhi, a 1969 Michigan Tech grad who founded an early Ethernet technology company, Exelan, that was bought by Novell in 1989, and who has been an investor since 1994; Patrick Moore, a veteran entrepreneur who said he was "employee No. 31" at LinkedIn; and Devyani Kamdar, a founder and executive of various startups and the Palo Alto Institute.
* Nano Innovations Inc., to develop innovative thermal management technology for electronics
* Micro Device Engineering, to develop a portable, more reliable blood typing device
* 3D printer filament from recycled plastic waste
* An athletic performance indicator device app that will include analysis of body fluids
* "We Inspire", a service to bring inspiring mentors into high schools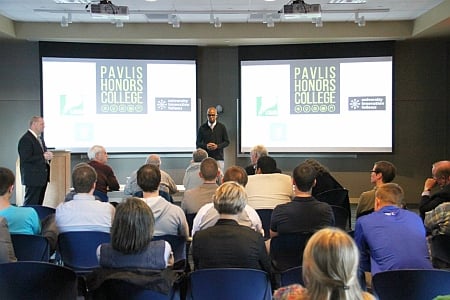 See a lot more photos at the Michigan Tech Engineering Flickr Gallery