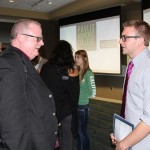 Tech Century, an engineering and technology news website published by the Engineering Society of Detroit, ran a lengthy article on editor Matt Roush's Tech Tour interviews with Michigan Tech researchers and students. Michigan Tech sponsored this year's Tech Tour.
Among the many people he talked to were: Adrienne Minerick, associate dean for research and innovation at MTU's College of Engineering, Jodi Lehman, assistant director of research development, and Jason Carter, professor and chair of the department of kinesiology and integrative physiology, Feng Zhou, assistant professor in biomedical engineering, Guy Meadows, Great Lakes Research Center, Andrew Barnard, assistant professor of mechanical engineering, and Zhaohui Wang, assistant professor of electrical and computer engineering, Dave House — Michigan native, Michigan Tech alumnus, Yun Hang Hu, Materials Science Engineering, Caryn Heldt, associate professor of chemical engineering, and Mary Raber, assistant dean of MTU's new Paavlis Honors College.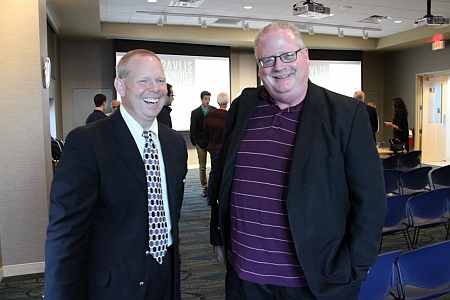 New Chapter of Engineering Society of Detroit

The formation of a student chapter of the Engineering Society of Detroit (ESD) was reported on Tech Century, an engineering and technology news website published by the ESD. Undergraduates and graduate students in the College of Engineering were invited to join. For more information, visit the ESD website.
All Tech engineering students, undergrad and graduate, are invited to join ESD and gain the benefits of student chapter membership. The opportunity to network with professional engineers, successful alumni and other student chapters are among those benefits. Student ESD chapters also get an inside look at trends in engineering and a chance to participate in leadership and career-building events and programs.