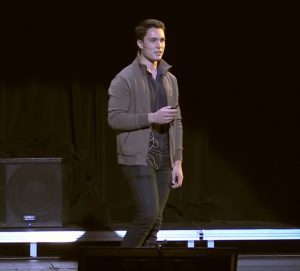 Three Michigan Tech students are among 169 students from 49 higher education institutions worldwide to be named University Innovation Fellows.
The three Tech students are Rachel Kolb, Kyle Ludwig, and Adam Weber.
The University Innovation Fellows program empowers students to become agents of change at their schools. Fellows work to ensure that their peers gain the knowledge, skills and attitudes required to compete in the economy of the future and make a positive impact on the world. To accomplish this, the Fellows advocate for lasting institutional change and create opportunities for students to engage with innovation, entrepreneurship, design thinking and creativity at their schools.
Fellows design innovation spaces, start entrepreneurship organizations, host experiential learning events and work with faculty to develop new courses.
Kolb says she is excited to be named a University Fellow as well.
It's such a unique opportunity through which I can help induce change on the Michigan Tech Campus—something I now recognize as an important part of our success as an educational institution.
The third-year mechanical engineering major from Alma, Michigan described the process of becoming a University Innovation Fellow.
Read more at Tech Today, by Mark Wilcox.
Michigan Tech Students to Compete in the Accelerate Michigan Innovation Competition
The Accelerate Michigan Innovation Competition is one of the largest business competitions in the country celebrating its seventh year highlighting the best and brightest early-stage business to regional investors. The competition continues to showcase the state as a powerhouse for business opportunity and the next generation of technology.
Out of the 27 semi-finalists that were selected to compete for up to $20,000 in cash prizes, two of the teams were from Michigan Tech and both have ties to the Pavlis Honors College. Kyle Ludwig, a University Innovation Fellow and PHC Custom Pathway student, is a member of the team of student founders for Tru, which is developing tools to enable healthy meal planning.
Read more at the Pavlis Honors College Blog.
Tech Students Named University Innovation Fellows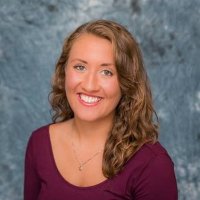 Congratulations to Rachel Kolb, Kyle Ludwig, and Adam Weber who have been named University Innovation Fellows (UIF) by Stanford University's Hasso Plattner Institute of Design (d.school). This global program trains student leaders to create new opportunities for their peers to engage with innovation, entrepreneurship, design thinking and creativity.
Rachel, Kyle and Adam were sponsored by Pavlis Honors College Assistant Dean, Mary Raber. The Innovation Center for Entrepreneurship will fund the Fellows' six week online training along with their travel to the annual University Innovation Fellows Silicon Valley Meetup in March of 2017.