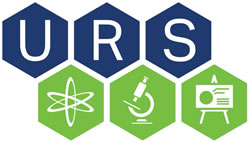 The Pavlis Honors College (PHC) announces the winners of the sixth Annual Undergraduate Research Symposium.
The students that presented this year represented a wide array of scientific and engineering disciplines from across campus and highlighted the diversity of research areas being explored. Judges from a variety of backgrounds and disciplines volunteered their time to evaluate participant posters and presentations. The results were as follows:
First Place: Erinn Smith, Chemistry
Second Place: David Ross, Biomedical Engineering
Third Place: Alex Baker, Civil and Environmental Engineering
David Ross presented Bioactive polydimethylsiloxane surface for optimal human
mesenchymal stem cell sheet culture. Ross' advisor is Feng Zhao.
Alex Baker presented Multiobjective Optimization of Cost and Strength for Various
Lengths of Doubly Reinforced Concrete T-beams. Baker's advisor is Amlan Mukherjee.
PHC would also like to recognize three students in the Honorable Mention category: Benjamin Miller, SFRES, Rose Turner, Environmental Engineering and Hannah Cunningham, Molecular Biology and Genetics.
The research presented here is sponsored in part by the Office of the Vice President of
Research, the Portage Health Foundation (PHFoundation), the Pavlis Honors College, and the Summer Undergraduate Research Fellowship (SURF) program.
Congratulations to all of our winners and honorable mentions. Thank you to all of the faculty, staff and students that judged and attended the Symposium this year.
Original story by Pavlis Honors College.