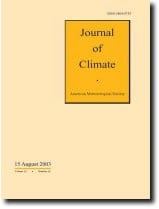 Assistant Professor Mark Kulie, Geological and Mining Engineering and Sciences, co-authored "Global distribution of snow precipitation features and their properties from three years of GPM observations" with Abishek Adhikari and Chuntao Liu in the Journal of Climate.
https://doi.org/10.1175/JCLI-D-17-0012.1
The goal of the research is to optimize global snowfall estimates using satellite-based radar. Seasonal and daily variations of snow features and their properties are analyzed over Northern and Southern hemispheric land and ocean separately. The study indicates that stronger variations are found in the Northern hemisphere.
Follow Mark Kulie on Twitter (@MTUsnow).