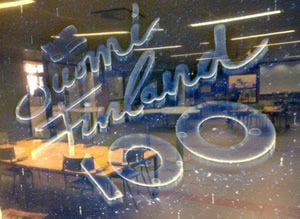 Finland is actually a relatively new country but has already built up a solid international reputation in education. When I first arrived in Finland, they were celebrating a century of independence.
Finnish universities are all public and among the top 2 percent of international rankings. For example, Aalto University ranks 137th globally. For perspective that puts it several spots above of Michigan State at 149th.
Finnish universities are actively recruiting foreign students. By making education free for their own students and low-cost for the top international students, Finland is clearly gaining a competitive advantage.
Read more at the Mining Gazette, by Joshua Pearce.
Editor's Note: Michigan Tech professor Joshua Pearce is spending his sabbatical in Finland at Aalto University on a Fulbright Fellowship. In this first-person narrative series, he shares some of personal observations and insights on Finland's educational system.
Related:
What America Can Learn From Finland's Education System: We Should Respect Teachers and Take Only the Best
What America Can Learn From Finland's Education System Part 2: Embrace International Students and Pursue Graduate School for a Secure Future
3D printers in the public library: Finland ahead of the curve