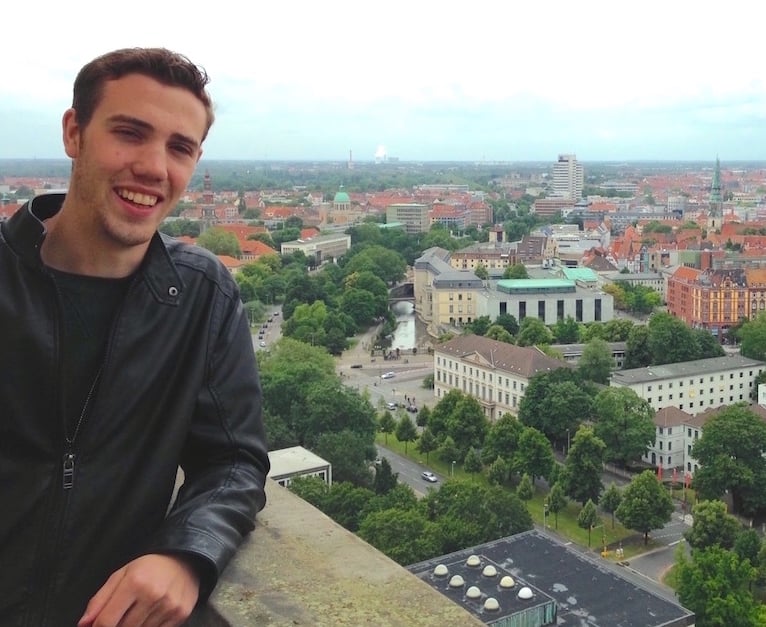 Jacob Braykovich, a materials science and engineering major at Michigan Technological University, had spent two years working in the Michigan Tech Surface Innovations lab, helping to develop biodegradable zinc-based cardiac stents. He had a summer internship at start-up InPore Technologies, working on polymeric water filtration systems. But he wanted to do something different during the last summer before earning his undergraduate degree. 
Braykovich thought about going overseas, and began looking into options. That's when he discovered the RISE program, or Research Internships in Science and Engineering. The RISE program is for students in the USA, Canada, or UK who want to spend a summer researching science or engineering at German universities. Braykovich applied for and won a scholarship to attend Leibniz University in Hannover, Germany.
Braykovich joined a team of researchers at Leibniz University Institute of Materials Science working on myocardial graft materials. Myocardial grafts, both biological and synthetic, are used to help restore damaged myocardium, or heart muscle. Whether from heart attack or disease, damage to the myocardium can result in scar tissue, which can diminish the heart's ability to contract and pump blood effectively.
"The Liebniz team, led by Hans Jürgen Maier, has developed a biodegradable magnesium alloy scaffold designed to mechanically support a myocardial graft and then gradually lose its function as the graft develops its own strength," Braykovich explains.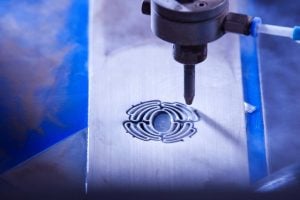 "The work was similar to my research here at Michigan Tech, so I was able to hit the ground running," he says. Braykovich worked on perfecting the abrasive water injection jet cutting strategy employed to produce the scaffolds—analyzing design, cutting-edge roughness, and burr generation. "I ultimately determined the optimum pressure, flow rate, abrasive size and material, traverse rate, and orifice diameter of the cutting technique," he says.
He started each day with coffee and a pastry from a local bakery and headed to work on the train. His tasks at work ranged from cutting samples in the manufacturing facility to using the 3D laser microscope to take images of the cuts, which he then analyzed.
"Through the experience, I found the hierarchy of the education/research system at Liebniz to be much different than what I have known, and with that the expectations were much different. But through making mistakes, I gradually began to understand and appreciate the diverse culture," he says.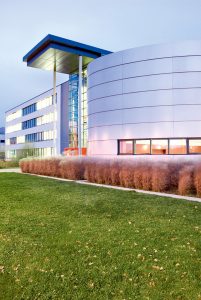 Outside the lab each weekend Braykovich traveled solo to a new city or country. Berlin, a short 90-minute train ride from Hannover, was his favorite city. "There are people living in Berlin from almost every country you can possibly imagine, making the cultural dynamic something unlike I have ever experienced," he says.
"Ultimately, working in a foreign country has allowed me to see past my current horizon onto new ideas and experiences," adds Braykovich. "It taught me how to take a leap of faith into any unknown situation."
Jacob Braykovich earned a BS in Materials Science and Engineering at Michigan Tech in 2015. He is now a PD Quality Engineer at Ford Motor Company in Dearborn, Michigan, where he is responsible for delivering quality of all interior functions for future Ford F-150 trucks.