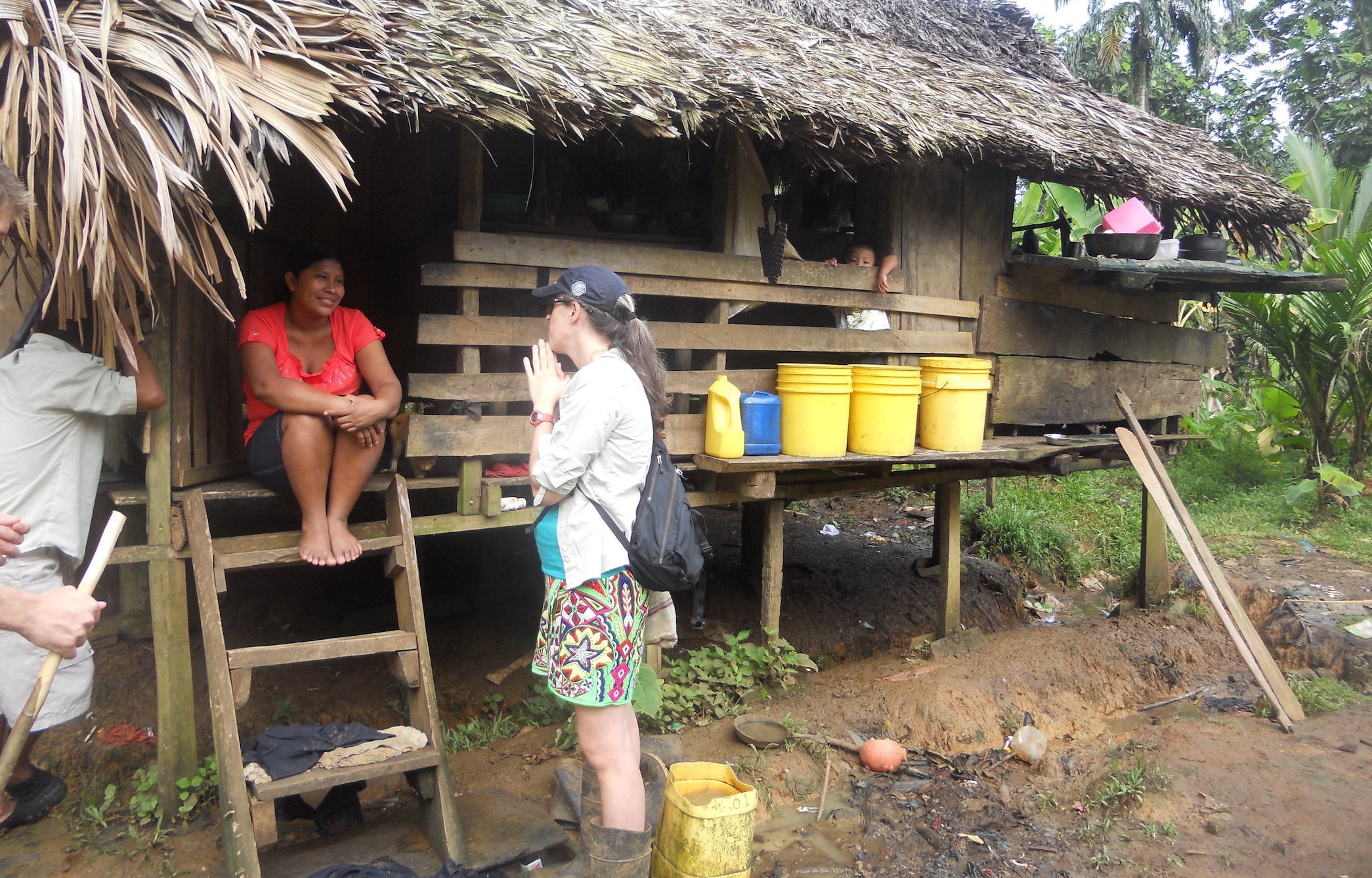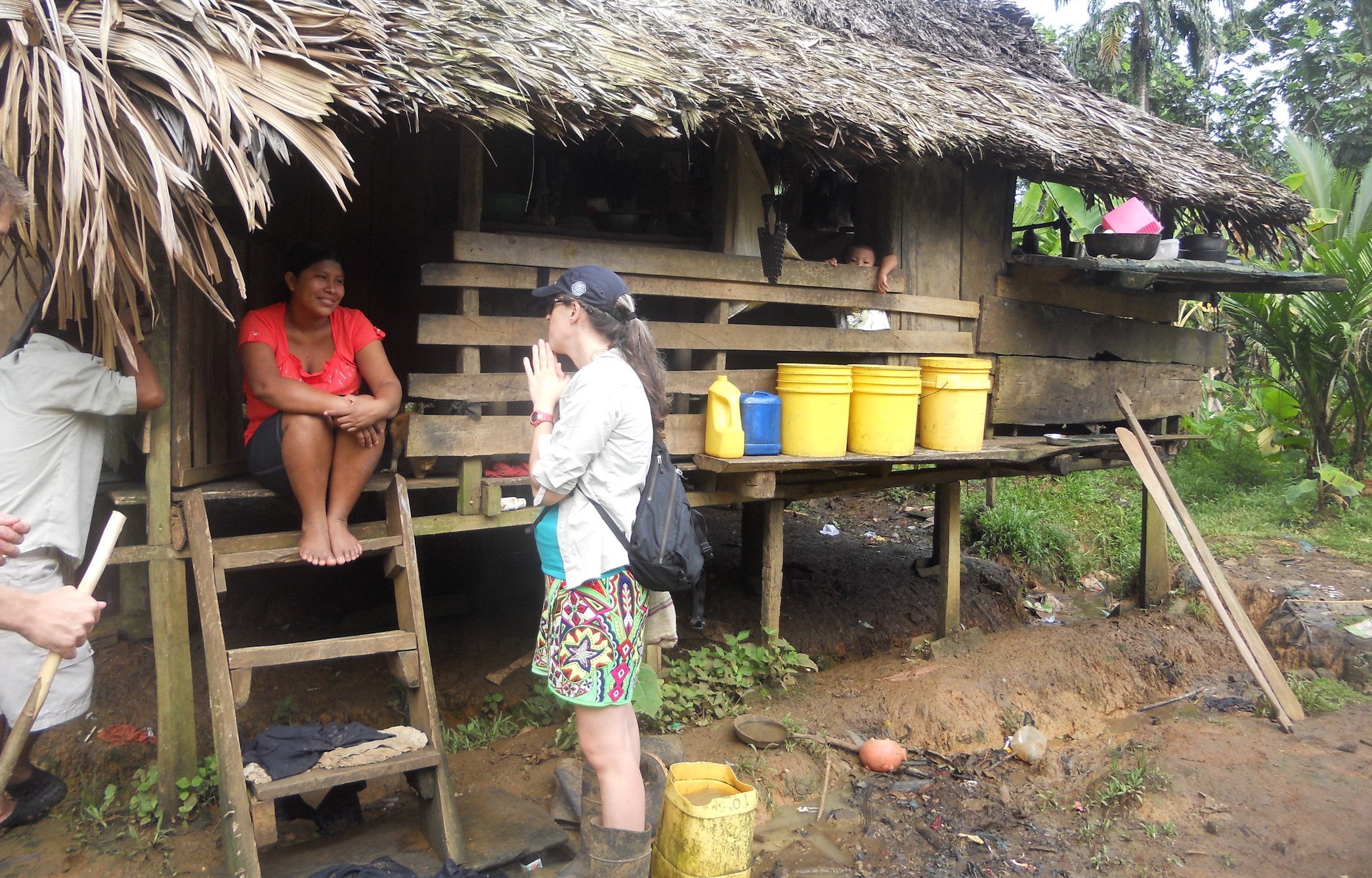 In Panama much of the population is without access to clean water. Organizations including Panama's Ministry of Health, the US Peace Corps, and now Michigan Tech through its International Senior Design Program (iDesign), have increased technical support to rural communities in Panama to help solve this problem.
A student team from Michigan Tech traveled to Panama to improve the water system in Nidori, in the province of Bocas del Toro. The team, comprised of civil and environmental engineering majors Adam Tuff, Madie Martin, Logan Anderson, Kellie Heiden and Tia Scarpelli, worked with Peace Corps volunteer Colleen Hickey to assess the needs of the community, gather data on existing water sources, and complete a survey for a new water distribution system.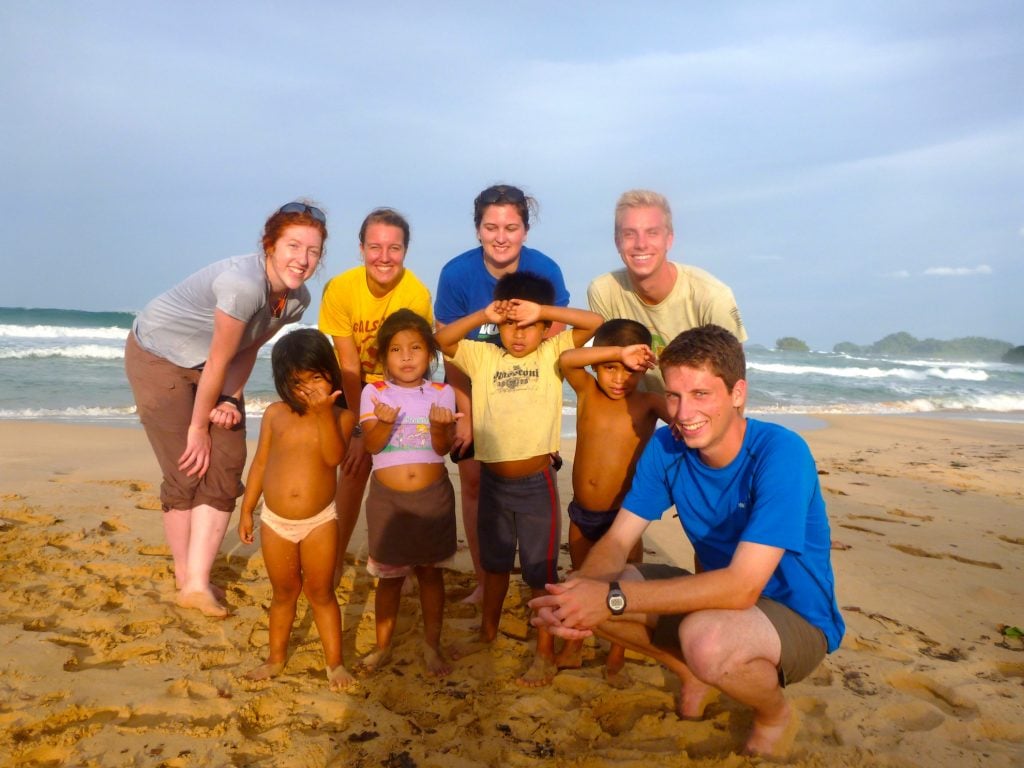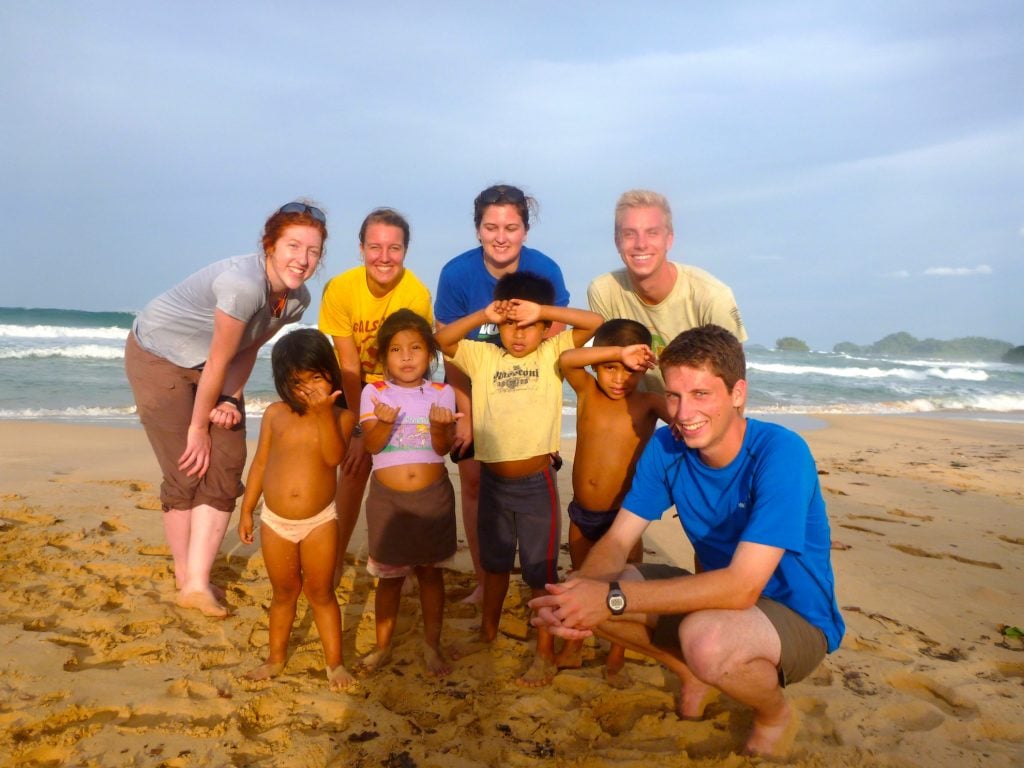 "It was very difficult just to make it to the community," says team member Adam Tuff. "To get there we flew into Panama City, took a bus to David District and stayed  there for the night, then in the morning took a bus to Chiriqui Grande, then a small boat. The community is definitely off the grid."
The rural area is part of the Ngöbe-Buglé Comarca, one of the areas set aside by the government for the various indigenous groups of Panama. The Ngöbe people rely on water transportation throughout the community, often by canoe, due to the location of the homes and schools, as well as the rough surrounding terrain.
"Our project was a little complicated, as we serviced one community with two smaller aqueducts," explains team member Kellie Heiden. "The first portion of our project came from the newly found quebrada 'mountain stream' water source. We utilized this source by designing a stream dam that siphoned water through PVC pipes to five homes that currently have no water distribution system at all. This  means that they carry buckets to and from a water source a few times a day to get adequate water. The second portion of our project collected water from the pozo 'spring' water source. This required the designing of a spring box and a distribute tion line that feeds into a concrete tank. The water collected in the tank will be used to service twelve homes that have a water distribution system only during the wet season."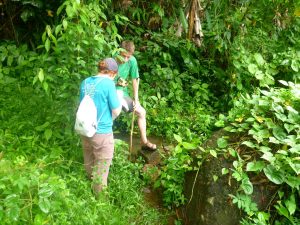 "It was difficult to figure out how we could design a simple system that would last," adds Tuff. "It is not the same as designing a system in America where the people and parts needed to fix problems are readily available." The team worked closely with the community members to figure out what they would be able to main tain.
Back on campus, they produced a report in both English and Spanish detailing the design process, technical design components, construction, maintenance, feasibility, recommendations, and impact their project will have on the community.
Implementation depends on funding, but the team is optimistic. "Our time in Panama was difficult due to factors like weather—full days of rain—and access limitations. Just getting to the sites was an adventure," says team member Tia Scarpelli. "But the field experience was very rewarding. The people of Nidori really wanted to know how they could help." Adds Scarpelli: "Studying abroad and especially programs like iDesign are very helpful if a student is considering something like the Peace Corps—it will give you a great snapshot of what that sort of experience is like without the full-on commitment."
Kellie Heiden earned her BS in Environmental Engineering at Michigan Tech in 2015. She is now a Project Engineer at August Mack Environmental, Inc. Tia Scarpelli earned a BS in 2015 and MS in 2016, both in Environmental Engineering. Adam Tuff earned a BS in Civil Engineering in 2014. He is now a Construction Inspector at HDR in Bellevue, Washington. Madie Martin earned a BS in Civil Engineering in 2015. She is now a Engineer II at Kiewit in Houston, Texas. Logan Anderson earned a BS in Civil Engineering in 2015. He is a world traveler and teacher at VIPKid and Rustic Pathways.