Michigan Tech alumnus Chris James wrote the article, "How Wind and Hydro Power Plus Energy Storage Are Paving the Way to 100 Percent Renewables in Alaska," in Renewable Energy World. James, who earned a BS in electrical engineering, is a senior firmware engineer at Maxwell Technologies.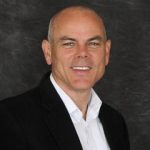 Civil Engineering alumnus, Sean Kelley, will serve as the 2018-2019 president of the American Council of Engineering Companies (ACEC) of Michigan. He earned a bachelor of science in civil engineering from Michigan Technological University and an MBA from Eastern Michigan University and is a registered professional engineer in Michigan and Ohio. Read the full MITechNews story.
Michigan Tech Alumnus J. R. Richardson, of Ontonagon, was honored by the Upper Peninsula Sportsmen's Alliance as the 2018 "Outstanding Conservationist." The story was featured in Michigan Ag Connection. Richardson has served on the Michigan Natural Resources Commission since 2007. A graduate of Michigan Technological University, Richardson holds a bachelor's degree in chemical engineering and has completed course work toward a business engineering administration degree.

Michigan Tech alumnus Duane Rondeau, has been promoted to executive director of sales – masonry and hardscape at Besser Co. Upon graduating with a Mechanical Engineering degree from Michigan Technological University, Rondeau joined the Besser Engineering team in 1988, later moving into sales administration and ultimately a leadership role in international sales in 2012. The story was covered in Concrete Products.
The U.S. Nuclear Regulatory Commission has selected Michigan Tech alumnus Paul LaFlamme as the new senior resident inspector at the Palisades nuclear power plant in South Haven, Michigan. The story was covered in PublicNow.com. LaFlamme earned a bachelor's degree in mechanical engineering from Michigan Technological University and a bachelor's degree in mathematics from the University of Wisconsin.
Michigan Tech alumnus Robert S. Middleton was the subject of the article "Broadway Announces Robert S. Middleton as its Qualified Person." Broadway Gold Mining Ltd. of Vancouver, British Columbia recently named Middleton at its Qualified Person. The story was covered by several outlets including digitalproducer.com. Bob is a graduate of the Provincial Institute of Mining (Haileybury School of Mines) and Michigan Technological University (BS and MS Applied Geophysics), and he attended the University of Toronto's PhD program in Geology.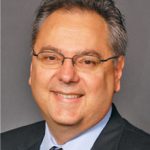 The Deep Foundations Institute (DFI) has named Michigan Tech alumnus, Jim Morrison (CEE) co-chair of the newly formed Tunneling and Underground Systems Committee. Morrison, a vice president of COWI, has more than 35 years of civil engineering experience. His career has covered a broad spectrum of large and complex underground and heavy construction working on bridges, dams, hydroelectric generating plants, highways, deep excavations, transportation and water/sewer tunneling projects. He received both a bachelor of science and a master of science in civil engineering from Michigan Tech. The DFI is an international association of contractors, engineers, manufacturers, suppliers, academics and owners in the deep foundations industry. The membership creates a consensus voice and a common vision for continual improvement in the planning, design and construction of deep foundations and excavations.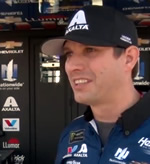 Michigan Tech alumnus Greg Ives was featured in the story "U.P. native serves as crew chief for Hendrick Motorsports," on ABC 10. Ives is a native of Bark River. He graduated from Michigan Tech in 2003 with a BS in mechanical engineering. He grew up around the sport. His dad and brother raced, and his family had a mechanic business.