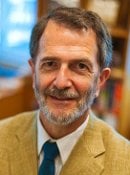 Professor Emeritus Wayne Pennington (GMES), has been awarded a prestigious scholarship to conduct research at Curtin University's Western Australian School of Mines: Minerals Energy and Chemical Engineering.
Pennington, a research professor of geophysical engineering, retired from his position as Dean of the College of Engineering last year. He was awarded the 2019 Fullbright Scholar Award in Resources and Energy.
His research at Curtin, where he is based until June, will aim to improve existing methods of observing and measuring the depletion of oil and gas fields and the storage of carbon after removal from the atmosphere.
Read the full story on Market Screener.