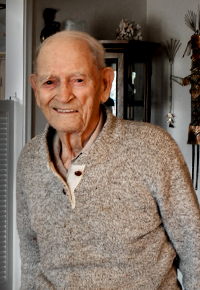 Former Michigan Tech president, the late Raymond L. Smith is among 15 oral histories included in a collection by the American Institute of Mining, Metallurgical, and Petroleum Engineers (AIME).
The section on Smith, who passed away last September at the age of 101, includes a written biography, a 50 minute interview video and the interview transcript.
Smith, Michigan Tech's president from 1965 to 1979, is a recipient of the TMS/ASM Joint Distinguished Leadership in Materials and Society Award (1983) and the TMS Fellow Award (1973).