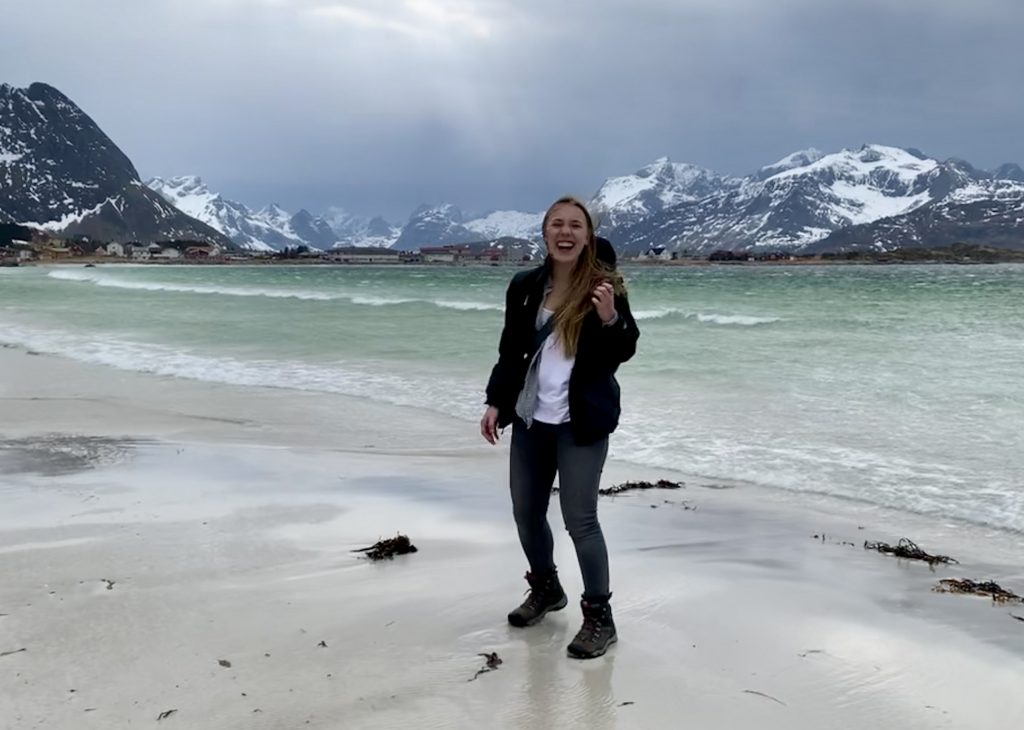 As an engineer-to-be, Amber Kauppila wanted to learn how to work effectively in a diverse setting, and how to persevere in isolating and challenging circumstances. She enrolled in European Project Semester (EPS) for the spring of 2019 in Vaasa, Finland, attending Novia University of Applied Sciences. She shares her experience, below, in hopes of inspiring others to give Study Abroad a try!
First, please tell us a bit about yourself.
I love to do anything outdoors—running, hiking, kayaking, mountain biking, snowboarding, fishing, and camping. I also enjoy doing yoga, reading, and playing the guitar.
Never stop learning, and go home at the end of the day with a sense of purpose—those are my professional goals. Create a positive environmental change to the planet, and the world we live in—that is my dream. In fact, I chose environmental engineering because I believe it will enable me to make the most positive difference to the environment.
How did you get interested in Studying Abroad?
A part of me always wanted to travel the world, whether it was through a study abroad program or after graduation sometime, some way. How I ended up deciding on the European Project Semester (EPS) program was a magically unplanned, twist of events.
I found out about the EPS program from my CEE academic advisor at Michigan Tech, Julie Ross. I had met with her to discuss possible options about my upcoming graduation. I transferred to Michigan Tech my sophomore year. Consequently I had a few gaps in my flowchart. I wouldn't have enough classes in my schedule to be a full-time student for my last three semesters. I was considering either pursuing the accelerated master's program at Michigan Tech, or possibly studying abroad. As Julie and I were weighing my options, I told her of my interest in sustainable waste management and green energy. I also told her of my inner longing to travel. It had always been a dream of mine to go to Finland. My great grandparents were 100 percent Finnish and immigrated from Finland to the US through Ellis Island in the early 1900s. A huge part of my nationality and heritage is predominantly Finnish. Julie told me about the EPS program in Finland, and everything just seemed to fall into place.
I learned that EPS projects at Novia University of Applied Sciences in Finland, in particular, are focused on renewable energy, energy saving, sustainability, and clean technology. Even better, enrollment in EPS would fulfill my required senior design credit, as well as my project elective credits, all required in order to graduate! In that moment, it seemed too crazy how everything was working out so smoothly. It was really meant to be. Leaving the meeting that day, I was determined I would go to Finland for the EPS program.
Not only would this program educate and teach me new technical, social, and cross-cultural skills relevant to my engineering field, I'd get to study for four months abroad and finish out my education in my great grandparents' native country!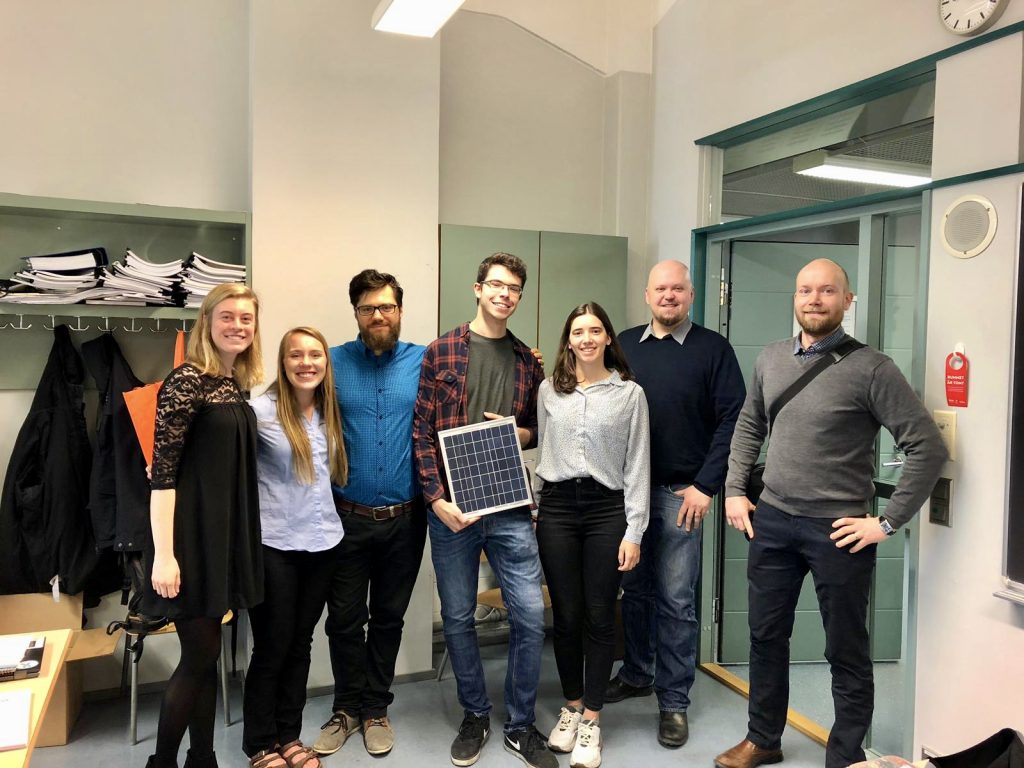 What was your academic experience like in Vaasa, Finland?
I really liked the structure of the EPS program. For the first few weeks, it focused on short courses (Team Building, Project Management, English and Cross-Cultural Communication, Swedish, and Ecodesign and Circular Economy). I found all the faculty very passionate about their subjects. I really enjoyed the energy they had in class. My favorite course was Ecodesign and Circular Economy taught by a guest professor, Karine van Doorsselaer, from the University of Antwerp. Her course was unique and inspiring to me as a young engineer. Professor Doorsselaer's course has touched me so much, in fact, I have reached out to the chair of my own Civil and Environmental Engineering department at Michigan Tech, in hopes that this course, or a related course, could become part of the curriculum.
The main content of the EPS semester, however, is a project performed as part of a multinational, multidisciplinary team of five students. Our team set out to determine and verify the feasibility of floating solar panel technology in Finland. We designed and built a floating solar panel  prototype that was tested in different locations in Vaasa, Finland. We estimated the yearly power output and efficiency of the panels in regard to interested parties, such as energy companies and other countries with low solar energy potential. We built upon these concepts throughout the semester with research, simulation, and testing. We wrote midterm and final reports detailing all work, results, conclusions, and future work, presenting to fellow EPS students, supervisors, and teachers.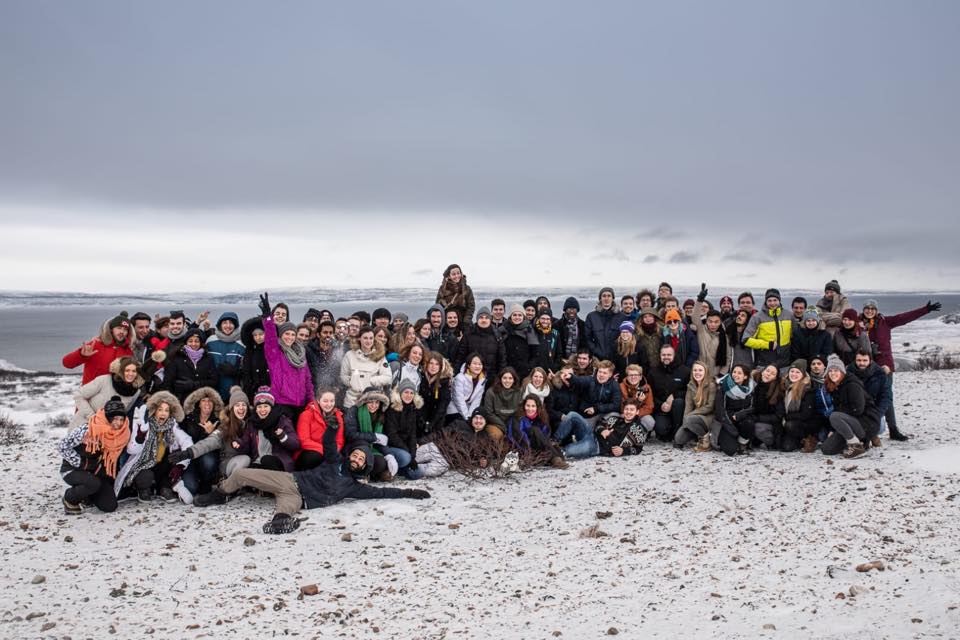 Why did you choose Vaasa, Finland?
If I was to ever do a study abroad, I always told myself I would choose Finland. Plus, I knew it would be one of the best ways I would ever get to truly explore the country, learn the culture, and get to know the Finnish people and their values, other than by permanently moving there.
What was it like living in Vaasa?
Vaasa is a bigger city with a population of about 67,000 people. However, the city does not appear to be quite that large, as it is very spread out. Vaasa is right on the Bothnia Bay which made for great sunsets (though nothing compares to Lake Superior). Another unique fact about Vaasa, is that the city is very bilingual with 70 percent of people speaking Finnish and 30 percent Swedish. For this reason, the EPS program incorporates a "Survival Swedish" course into the curriculum.
I lived in an apartment with an exchange student from France who was studying at a different university in Vaasa. The location of the apartment was great—only a 30-minute walk to the city center and the university. Each apartment unit also had a sauna for resident use, which was definitely my favorite part about the place! In addition, the apartment complex was occupied mostly by other exchange students making it very easy to meet new people and make new friends.
The Finnish winter season was not as great as I had hoped. Finland is very flat, so it's not a big surprise that there aren't many ski hills. It was disappointing not to be able to snowboard or do any of the winter sports that I love. It was also hard to obtain a gym membership once I arrived without a Finnish bank account, so my physical activities were limited in the beginning of my studies. The months of late March through May were my favorite because it was warmer and there was more ability to do things outside, and some fun events everyone was able to attend.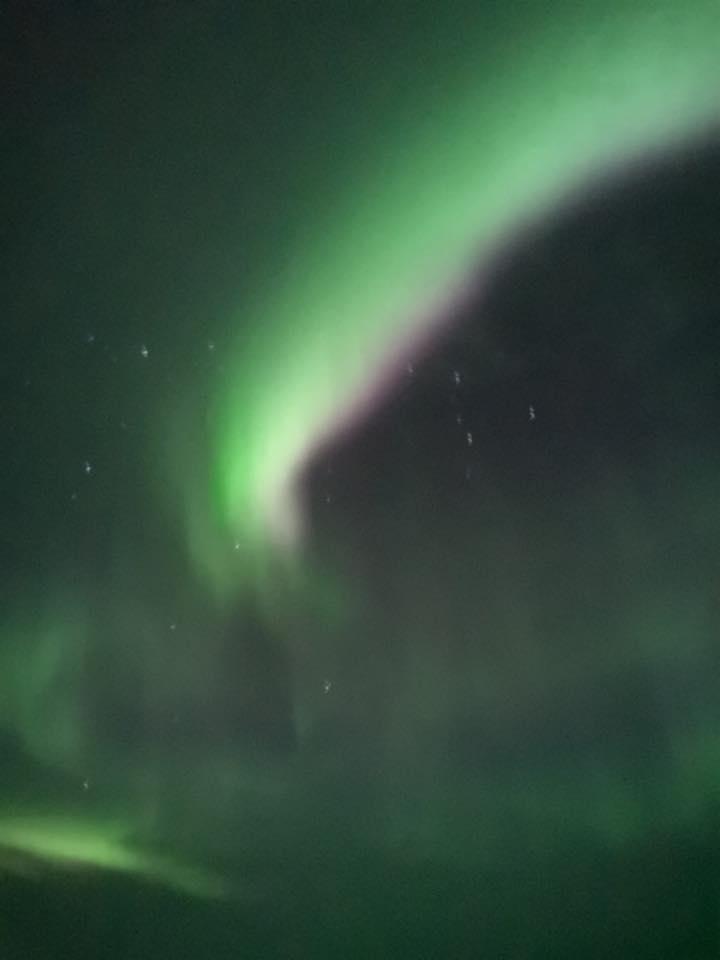 Finland also experiences a natural phenomenon what is called the midnight sun—24/7 hours of sunlight for over 2 months in the summertime—which I was able to begin to experience before leaving. When I had left Finland, night never got fully dark and the sun didn't set until after 10:30 PM. I still don't understand how the Finns are able to get any sleep!
One of my favorite places to go, and will be the most missed, was a coffee shop in the heart of Vaasa called Sweet Vaasa. I am not much of a sweet person, but I will miss their coffee, salmon wraps, and delicious cakes!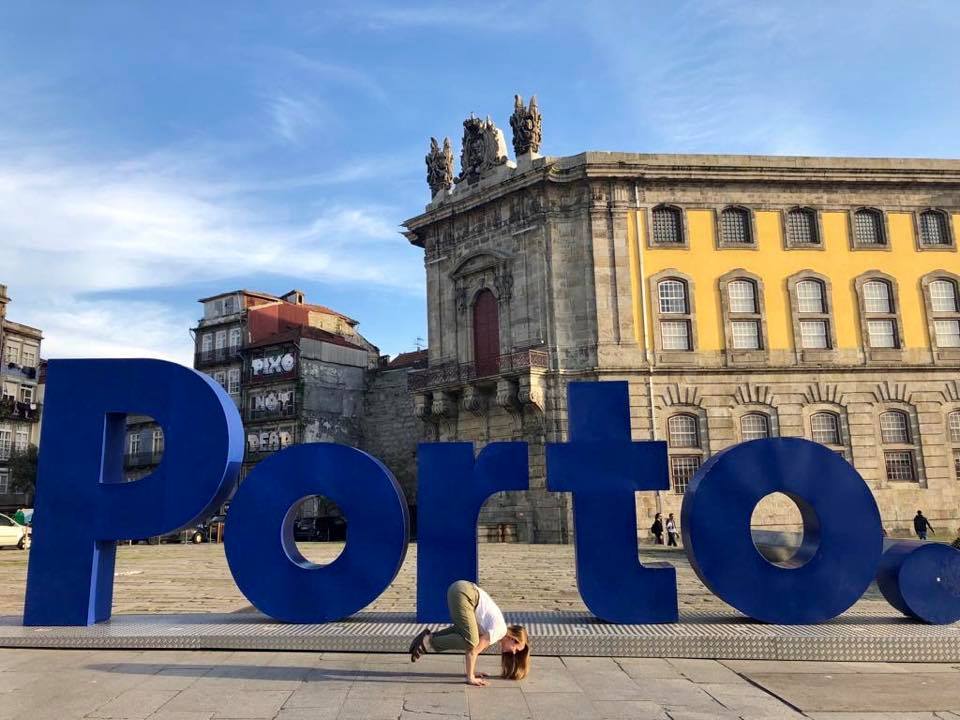 What was the best part of the experience?
My favorite part of my study abroad was all the wonderful opportunities to travel! The EPS program is set up to enable students to travel as long as they work hard and complete all work expected of them. In addition I joined the Erasmus Student Network (ESN) association of Vaasa that hosts various events and adventure trips to bring exchange students and the Finns closer together. ESN gave me many valuable memories, new friends, and experiences, an important part of an exchange student's experience in Finland.
Lastly, thanks to Europe and its amazing transportation system I was able to travel cheap and easily. For my first time in Europe, I am very pleased that I have gotten to explore most of Finland, and have traveled to Portugal, Estonia, Norway, Budapest, and Sweden!
What was the most challenging part of the experience?
The initial culture shock was challenging. For me specifically, my start in Finland was very rocky. My flight to Finland got pushed back three days later than planned when the polar vortex hitting the Midwest, so my rescheduled flight arrived just one night before the first day of class. The flight ended up being a disaster. After a 15-hour layover in the Stockholm airport I finally arrived at Vaasa, Finland at 1 AM with all my luggage lost.
On the bright side, I was still able to attend my first lecture at 8 AM wearing the same sweater I had worn for 3 days and would continue to wear for 2 more additional days! It's now all just a funny memory.
Did you visit any other cities in Finland?
Coming to Finland I had an obligation to myself to travel and trek across as much of Finland's countryside as I could. The Finnish cities I made it to include Tampere, Porvoo, Inari, the Lapland region, Saariselkä, Kajaani, Oulu, Kvarken archipelago, Helsinki, and Turku. I made a special trip to Kajaani as it is my hometown, Marquette's sister city. It was pretty neat to be able to say I have been there and meet people from the region! Getting to travel was truly the best way to learn the Finnish culture, values and the people.
What are your plans for this summer?
The EPS semester at Novia University of Applied Sciences was my last and final semester—all I needed to complete my degree in environmental engineering. I have a a full-time position now, as an environmental engineer with The Mannik & Smith Group, Inc. I start this summer out of their Hancock, Michigan office. I am very excited to have accepted a position right in the UP, and thrilled to start my future career as an Environmental Engineer!