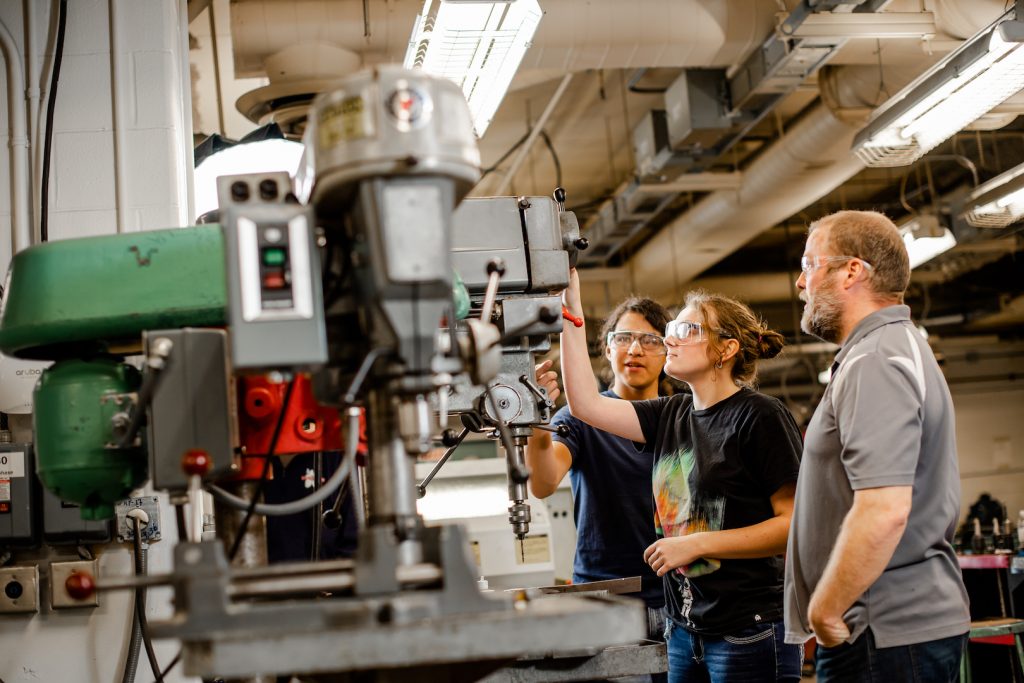 As of July 1, the College of Engineering welcomes the faculty, staff, students, alumni, and advisory board members associated with the degree programs of Surveying Engineering, Mechanical Engineering Technology, Construction Management, and Integrated Geospatial Technology.
The surveying engineering and integrated geospatial technology programs join the Department of Civil and Environmental Engineering (CEE). The construction management program will be jointly administered by the School of Business and Economics and CEE.
The mechanical engineering technology (MET) program will be housed in a new department in the College of Engineering, which will be named the Department of Manufacturing and Mechanical Engineering Technology (MMET).
Dean of the College of Engineering Janet Callahan has appointed Materials Science and Engineering Professor Walt Milligan to serve as interim chair effective July 1. Professor John Irwin will continue to support the MET program as associate chair. The MMET main office will be in the former School of Technology office (on the fourth floor of the EERC). Staff members Pam Washuleski and Danise Jarvey will continue in their roles as Office Assistant and Director of Academic Services, respectively.
In addition to advising for MMET, Danise will take on a college-level role in support of study abroad for undergraduate majors in the College of Engineering, working to identify, promote, and support study abroad programs that fit seamlessly into students' plans of study.