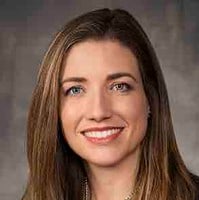 Last Tuesday (Sept. 24, 2019), the Society of Women Engineers (SWE) section at Michigan Tech hosted its annual Evening with Industry. The event is an opportunity for students to network and establish connections with company representatives the night before Career Fair.
This year, more than 20 companies, with about 60 representatives, dined with more than 110 students. The evening began with Janet Callahan, professor and dean of the College of Engineering. She spoke about how diversity within the SWE section and the university, has increased since the section started in the 1970's. In fact, this year's entering class of students is the most diverse in the history of Michigan Tech.
After dinner, the keynote speaker was Honor Sheard, Environment, Safety and Security Manager at the Michigan Refining Division of Marathon Petroleum Company, LP. She discussed her professional pathway focusing on how she has made decisions to not only benefit her career but also to balance her personal life expectations with her work at Marathon.
Overall, the event was a huge success and the members of SWE are looking forward to hosting it again next year. SWE would like to thank our keynote sponsor, Marathon Petroleum, and our other sponsors Gentex, Mercury Marine and Whirlpool Corporation.
Our sponsors, in conjunction with our other company attendees, helped make this event free for Michigan Tech students.
By Zoe Ketola and Gretchen Hein.