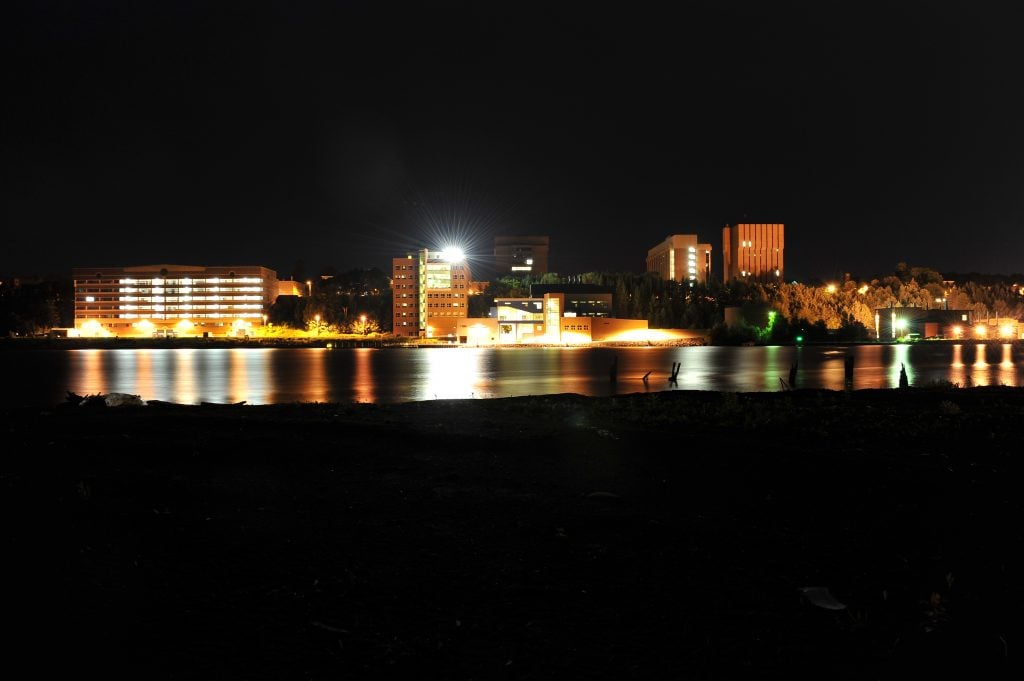 Michigan Tech welcomes to campus today inventor Edmond O. Schweitzer III, recognized as a pioneer in digital protection.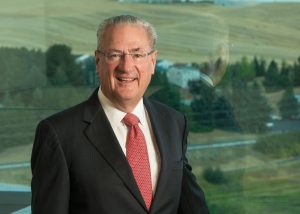 Dr. Schweitzer was recently inducted into the National Inventors Hall of Fame for inventing the first-ever digital protective relay. Digital protective relays detect electrical faults that cause power outages.
The first protective relays relied on coils and were electromagnetic. Schweitzer's microprocessor-based digital protective relay is multifunctional, protecting power systems, recording data and detecting faults in lines more effectively. "His first revolutionary 'relays' came on the market in the 1980s," said Bruce Mork, electrical engineering professor at Michigan Tech. "The design has led to reduced costs, flexible operation options and increased reliability. The product lines have been enhanced with many patents and with the utilization of today's smart grid technologies."
Schweitzer Electronics Laboratories, Inc. (SEL) based in Pullman, Washington is a longtime partner of Michigan Tech—supporting the Power System Protection Lab at Michigan Tech since 1993, and hiring at least 40 Michigan Tech ECE graduates over the years, plus a dozen more students thus far in 2019.
Inventing runs in Schweitzer's family, and while on campus he will present a lecture on Creativity and Innovation at 4:15 pm in EERC 103. Wednesday's lecture is open to the public. All are welcome to attend. Schweitzer will also join a roundtable of power companies to discuss Cybersecurity.
Todd Brassard, VP Operations of Calumet Electronics, arranged Dr. Schweitzer's visit to Michigan Tech. Calumet Electronics Corporation is a key supplier-partner of printed circuit boards (PCBs) to SEL. The company, based in Calumet, Michigan, is an American manufacturer, supplying PCBs for applications demanding zero failures, zero downtime, and requires a lifetime of performance. Celebrating 50 years, Calumet is a critical supplier to mission critical industries including power grid management, , medical device, aerospace, industrial controls, and defense. Calumet is one of the few PCB manufactures who have made a commitment to American manufacturing.
At Michigan Tech, "SEL has supported us for years, incrementally donating lab equipment since 1993 when I started the protection course and lab here on campus," adds Mork. "I became aware of their new technology and product lines while working as a substation design engineer in Kansas City in the mid-1980s. As a PhD student at North Dakota State University, I facilitated getting it into the labs there, and again at Michigan Tech after I arrived in 1992. I first met Ed when he presented a paper at the American Power Conference in 1993—it's a paper I still use today when introducing microprocessor-based protection to my students."