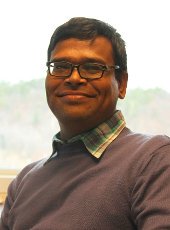 Two Michigan Tech faculty members have been appointed to a state panel on mining. On Friday, Governor Gretchen Whitmer announced the members of the new Committee on Michigan's Mining Future. The formation of the committee was initiated by legislation introduced by State Rep. Sara Cambensy of Marquette.
Among those appointed by Whitmer were Snehamoy Chatterjee (GMES) and Timothy Eisele (ChE). Chatterjee was chosen to represent current or former research faculty members who hold a master's or doctorate degree in mining or geology at a university in Michigan. Chatterjee said he's "Overwhelmed and very excited" to serve on the committee.
Eisele, appointed as the designee of Cambensy, teaches minerals processing and metals extraction at Michigan Tech. He said the establishment of the Committee on Michigan's Mining Future makes perfect sense. "Michigan is a major mining state, ranking in the top 10 states for mining activity, with an annual value of approximately $2.7 billion. Much of this material is used in-state for construction and industrial purposes, and it takes a prominent place in the economy of the state."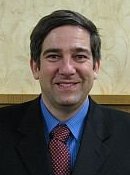 Michigan Tech, which was created as a mining school, suspended the mining engineering program in 2004. This summer the major returned to the University with a new multidisciplinary mining engineering degree program. Chatterjee said the committee appointments will help the mining engineering program. "This appointment will not only help me professionally but also it will improve the visibility of our reinstated mining engineering program both to the potential employers and prospective students.
Eisele said it is important the University be represented on the state's new mining panel. "Michigan Tech has a long history of working with the Michigan mining industry, and many of our students are employed by them. This committee will provide advice to the state legislature to ensure that the industry can not only operate in the state, but also find ways to utilize wastes constructively, and work with universities like Michigan Tech to develop and adopt new technologies that will reduce their environmental impact."
The committee is charged with evaluating government policies that affect the mining and minerals industry, recommend public policy strategies to enhance the growth of the mining and minerals industry, and advise on the development of partnerships between industries, institutions, environmental groups, funding groups, and state and federal resources.
By Mark Wilcox.