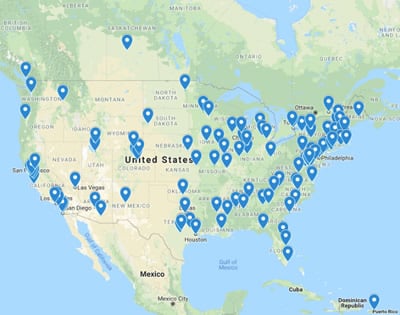 Michigan Tech has been approved for membership in the University Corporation for Atmospheric Research (UCAR). At its meeting at its headquarters in Boulder, Colorado Tuesday (Oct. 8, 2019), the membership of UCAR voted unanimously (89-0) to extend membership to Michigan Tech.
On July 24, three members of the UCAR Membership Committee visited the Michigan Tech campus and met with Provost and Senior Vice President for Academic Affairs Jackie Huntoon, Vice President for Research Dave Reed and Deans David Hemmer (College of Sciences and Arts) and Janet Callahan (College of Engineering) along with assorted faculty and graduate students. In addition, the committee toured several University facilities including the Pi Cloud Chamber and the Great Lakes Research Center.
UCAR is a nonprofit consortium of more than 100 colleges and universities providing research and training in atmospheric-related sciences. In partnership with the National Science Foundation, UCAR operates the National Center for Atmospheric Research (NCAR).
Membership in UCAR recognizes that Michigan Tech is among the players in atmospheric science nationally.