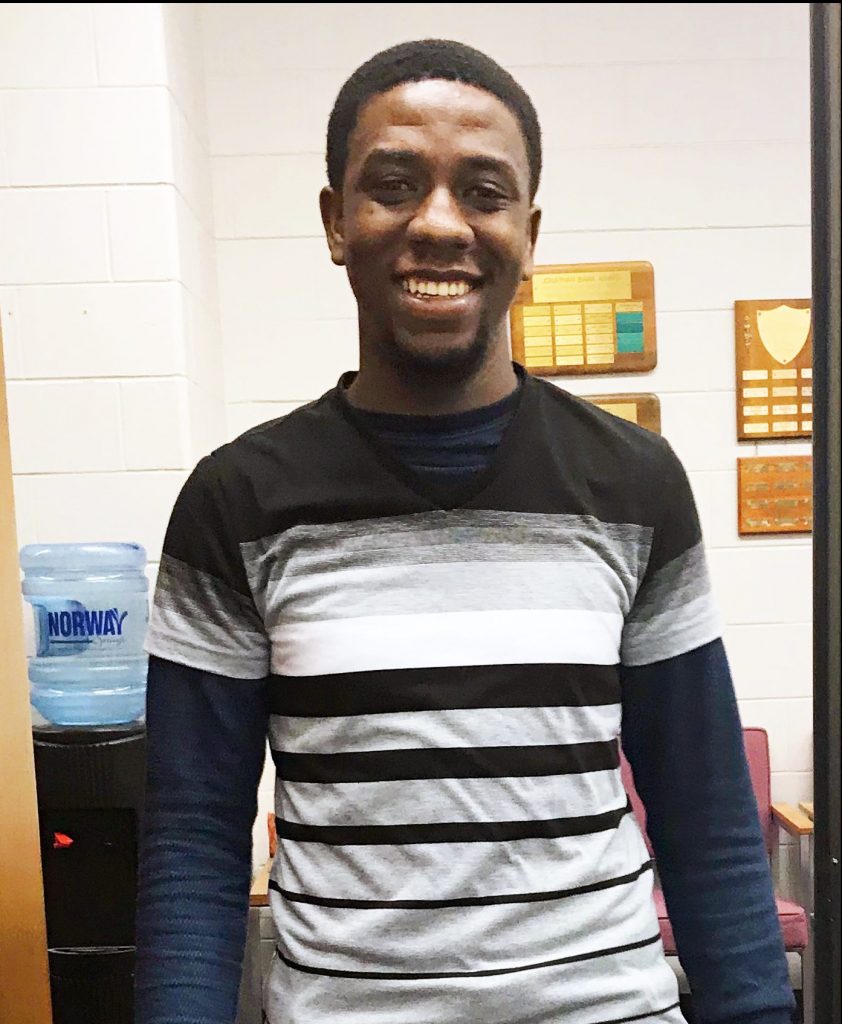 The Department of Electrical and Computer Engineering at Michigan Technological University welcomes Fulbright Scholar Koami Hayibo, from Togo, West Africa, population approximately 7.6 million.
While at Michigan Tech, Hayibo will study electrical engineering with a specialization in power systems. "I plan to focus on the production of energy through renewable energy sources," he says.  "Togo is a small country in Africa and is only able to produce about 30% of its consumption of electricity. I became interested in this area because I suffered from this lack of electricity when I was in high school. I had to study for my high school degree using old-fashioned kerosene lamps and candles and that's still the case for a lot of children living in the countryside. That's why I am doing my best to help bring electricity to remote areas. And I hope my time at Michigan Tech will give me with skills to address this issue in a more effective way."
Hayibo specializes in solar energy. He earned a Master's in Engineering and a Master's in Science both at Université de Ouagadougou in Burkina Faso. He came to Michigan Tech from Energy Generation Academy, based in Lomé, Maritime, Togo, where Hayibo serves as Technical Manager. Energy Generation is a pan-African organization that supports young Africans in addressing their generation's most pressing challenges (in energy, agriculture, health) through entrepreneurship and technology. Its main guidelines are to provide basic electrification to every household in Africa, while empowering youth and offering them alternative employment perspectives, and also to provide a complete tracking of the innovative projects produced by African youth and ensuring  their success.
Michigan Tech has a record number of Fulbright Scholars on our campus this year, with a total of 17 students – 14 master's and three PhD students, studying in 10 different programs.
The students are from Afghanistan, Egypt, Indonesia, Kazakhstan, Laos, Lesotho, Mauritius, Morocco, Pakistan, Russia, Serbia & Montenegro, Togo, and Ukraine. Such diversity in backgrounds and academic interests brings a richness to Tech and makes our Graduate School like no other.
The mission of the Fulbright Program is to increase international understanding and respond to critical global issues. It is funded and overseen by the State Department, with 155 countries participating in the Program. Fulbrighters exemplify the power of international academic exchange to transform lives, bridge geographic and cultural boundaries and promote a more peaceful and prosperous world.