Michigan Tech alumna Megan Krieger '09, was featured in several articles nation wide. Krieger, a mechanical engineer in the U.S. Army, led a team that 3D printed a 32-foot-long reinforced concrete footbridge. Kreiger, who lives in Champaign, Illinois, became aware of 3D as a graduate student at Michigan Tech. The story was covered by Engineering News-Record, 3Dprint.com and 3Ders.org. She became aware of 3D printing at Michigan Tech, where she ran the 3D printing lab during graduate studies in material science and engineering. She joined the U.S. Army Engineer Research and Development Center in February 2015.
Michigan Tech alumnus Jeff Stauffer '93, has been named a regional Utility Sales Director for Boarder States Electric. At Michigan Tech, Stauffer earned degrees in electrical engineering and business administration and served as the business manager for the Lode student newspaper. The story was covered in TED Magazine.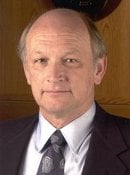 Michigan Tech alumnus John Hallquist, who received a master's and PhD in Mechanical Engineering-Engineering Mechanics in 1971 and 1974 respectively, was featured in the article "John O. Hallquist, Ph.D., Celebrated for Innovations in Software Development," in Business News Articlesand 24-7 press release.com. Hallquist was responsible for founding the Livermore Software Technology Corporation.