The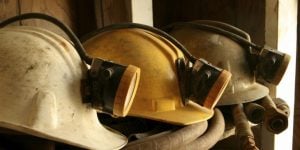 US Mine Safety and Health Administration has awarded $10,537,000 in mine safety grants, including $249,257 to Michigan Tech. The funds are intended to reduce mining accidents, injuries, and illnesses by supporting safety and health courses and other programs.
Grant recipients will use the funding to provide miners with the federally mandated training required for all miners working at surface and underground coal and metal/non-metal mines.
Principal investigator on the grant at Michigan Tech is Matthew Portfleet (GMES), assistant director of the University's Mine Safety Program.
(Original post by Jenn Donovan in Tech Today, November 20, 2017)