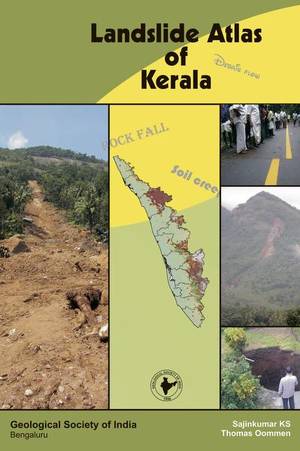 A geologist with the University of Kerala has collaborated with a U.S.-based geological engineer to prepare the Landslide Atlas of Kerala. The atlas, co-authored by K.S. Sajinkumar, Assistant Professor, Department of Geology, University of Kerala, and Thomas Oommen, Associate Professor, Michigan Technological University, U.S., depicts the spatial and temporal distribution of landslips and potentially hazardous locations in the Western Ghats.
The atlas, prepared after an extensive mapping process that lasted for a year, has used the latest tools of Geographic Information Systems (GIS)
Public Works Minister G. Sudhakaran will formally launch the Landslide Atlas of Kerala at the Department of Geology on the Karyavattom campus of the university on September 19, 2017. The Geological Society of India is the publisher of the atlas.