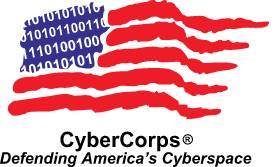 Michigan Technological University is one of six universities to join the National Science Foundation CyberCorps: Scholarship for Service (SFS) program, a nationwide program to recruit and train the next generation of information technology professionals, industrial control system security professionals and security managers.
The five-year, $3.3 million NSF grant provides up to three years of full scholarship support for 20 undergraduate and graduate students.
In return, following graduation, recipients must work in a cybersecurity-related job for federal, state, local or tribal government for a period equal to the length of the scholarship, among other requirements.
"The U.S. is facing a significant shortage of well-trained and well-prepared cybersecurity professionals," said Yu Cai, professor of applied computing at Michigan Tech and the principal investigator of the grant. "Michigan Tech has developed a national and international reputation in cybersecurity education, research and outreach activities. We are thrilled to be part of the solution to the nation's cybersecurity workforce challenge."
Applications for Michigan Tech's 2021-2022 cohort are now being accepted. Application guidelines and requirements can be found on the SFS website. The deadline to apply is June 1, 2021. Student informational sessions will be announced shortly.
The degree programs included in the CyberCorps scholarship opportunity are listed below.
The SFS program at Michigan Tech involves multiple programs and departments, including the College of Computing and its Department of Applied Computing and Department of Computer Science, the College of Engineering's Department of Electrical and Computer Engineering, and the College of Business's Management Information Systems B.S. program.
The SFS program also partners with the Pavlis Honors College to engage SFS scholars in a blend of faculty mentoring, peer mentoring and customized pathways.
Michigan Tech joins 78 current CyberCorps: Scholarship for Service universities across the country. In its announcement, NSF noted that Michigan Tech has a long history of K-12 outreach, which it expects to leverage as part of its project.
The project PI is Professor Yu Cai, Applied Computing. Co-PIs and other important personnel include Professor Jean Mayo, Professor Todd O. Arney, Professor Bo Chen, Professor Chee-Wooi Ten, Professor Kedmon N. Hungwe, and Dr. Laura Kasson Fiss.
---
Michigan Technological University is a public research university, home to more than 7,000 students from 54 countries. Founded in 1885, the University offers more than 120 undergraduate and graduate degree programs in science and technology, engineering, forestry, business and economics, health professions, humanities, mathematics, and social sciences. Our campus in Michigan's Upper Peninsula overlooks the Keweenaw Waterway and is just a few miles from Lake Superior.