I recently had the opportunity to tour the Nationwide Insurance IT department in Columbus, OH.  Their empowered culture and commitment to continuous improvement stood out the moment the tour began.  We walked into a large open room and could see all of their employees surrounded by floor to ceiling whiteboards.  The IT department is broken into "pods" of work stations so that natural work teams can form to work together.  There are no assigned work spaces, cubicles, or corner offices.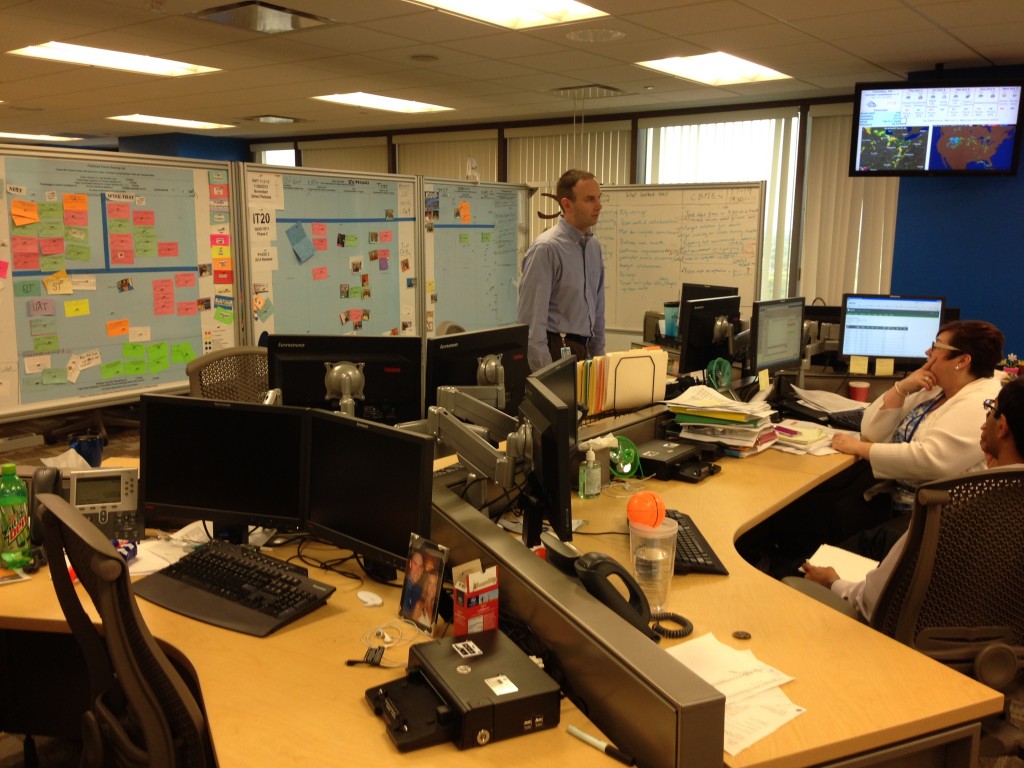 There was a high level of employee interaction and communication.  The company even pumps in white noise so that as working teams form, they do not disturb others.  And their were Nerf guns and Gongs – they had quite a bit of fun too.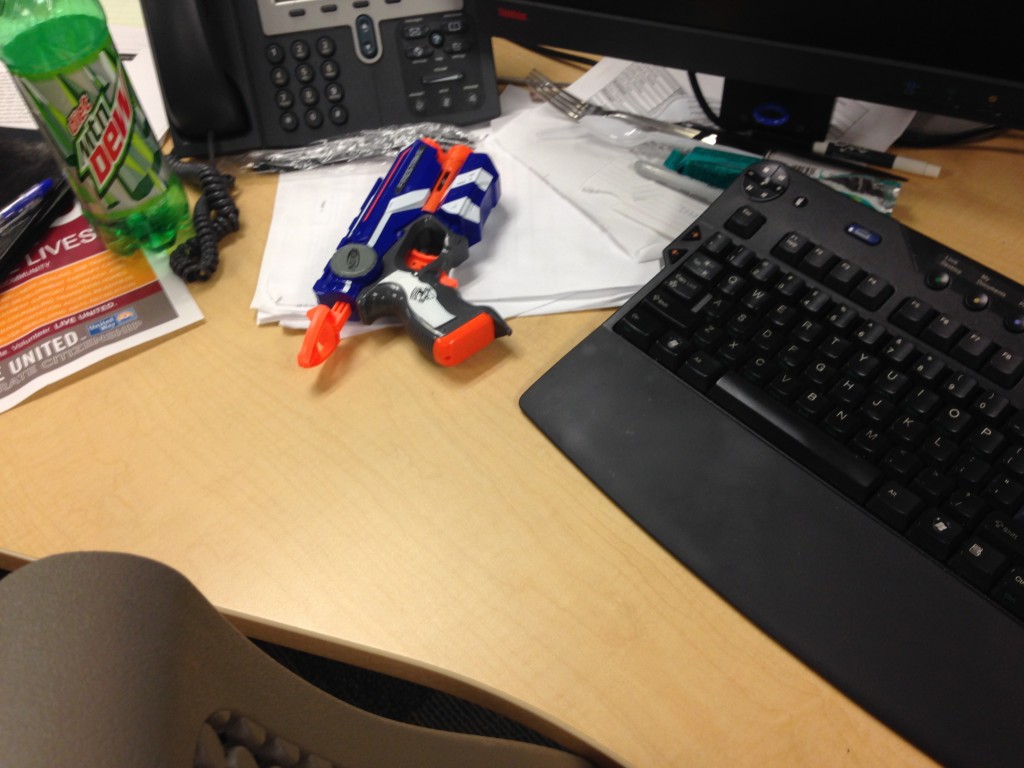 It was very interesting to me that this IT department had so many visual metrics and project statuses displayed on whiteboards, not within their computer system.  As they progressed on their "Lean Journey" it was stated that they began to see the value in putting more and more information on whiteboards.  It was an engagement piece for their staff to huddle around and talk problems through.  They found tickets (work requests) were completed sooner when they were visually displayed on a whiteboard and are addressed at their daily huddle.  Problem tickets that might have taken weeks were down to days due to the increased visibility and group communication.
Ticket Response Metrics: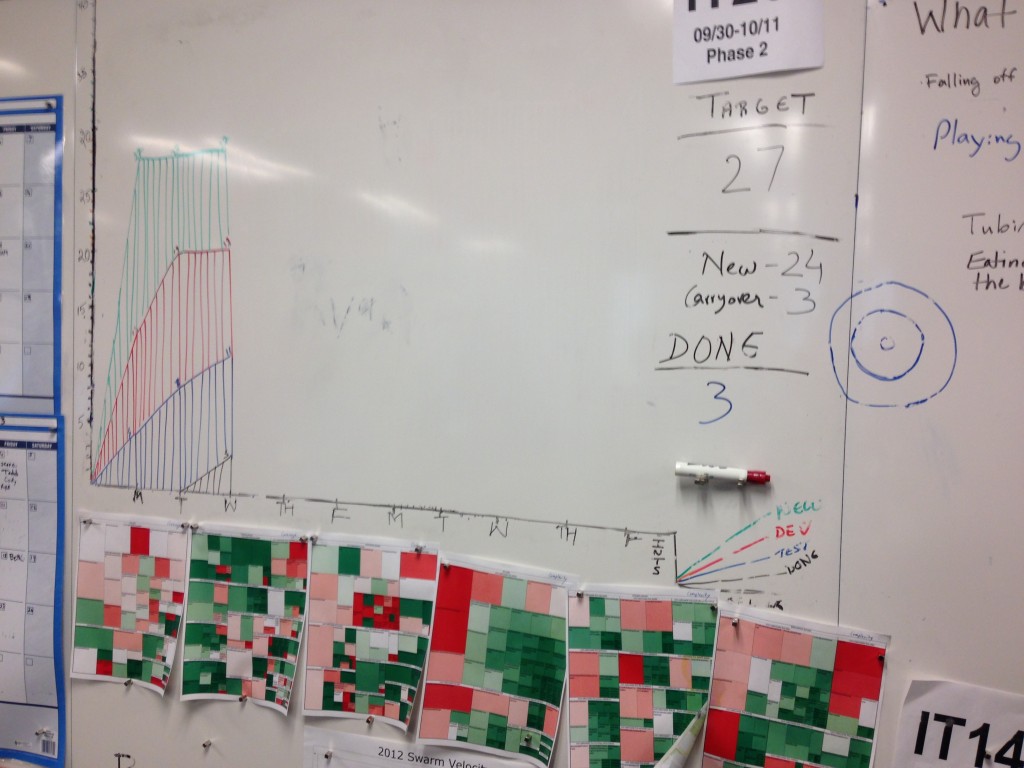 Tickets with visuals of those working on resolution: